Costa Rica is a perfect country to rent a 4x4 car and take a fantastic road trip. When you drive on the unpaved roads through the jungle to the beach during your trip, you will feel like an explorer. In this article, we explain how to rent a 4x4 in Costa Rica and what is important.
A 4x4 or a 4-wheel drive (wd) is a car where all four wheels can be driven by the engine. These cars are also higher off the ground. Extra space between the ground and the bottom of the car is certainly not a luxury in Costa Rica.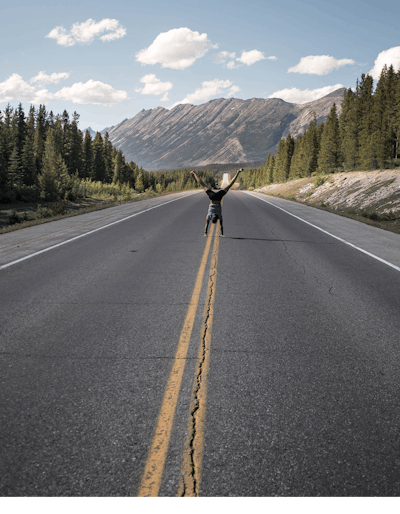 Planning to rent a car in Costa Rica?
Use the Road Trip Car online platform to find car rental companies best suited for your trip.
start search
Car rental insurance in Costa Rica
Good insurance for your rental car is indispensable in Costa Rica for a great road trip. Damage is easy to incur. Many roads are unpaved, large holes in the roads are more the rule than the exception. In fact, cars sometimes have to pass each other on narrow roads. You name it, and it can happen in Costa Rica!
You wouldn't be the first to park your car on the beach in the shade of a palm tree. Only to discover a dent in the roof on your return, thanks to a fallen coconut.
A standard contract from a rental company in Costa Rica covers virtually nothing. Often you are required to purchase additional options that cover risks. Of course, the insurances only apply if you stick to the rental contract.
Rental car insurance in Costa Rica is generally structured into three levels, so to speak:
Standard and legally required
Standard rental contract: You are responsible for all damages to the vehicle, with no maximum amount. You are insured to a certain extent for damage to third parties. However, this is usually below the legal minimum. Renting a car with only a minimum rental contract is, therefore, quite risky.
Third-party Liability: This is the legal liability coverage. It is almost always included in the standard rental rate. It covers damage to third parties to a certain extent. There is then an excess for third party damage, usually 600 USD – 1200 USD (€500-€1000).
Additional coverage
Loss Damage Waiver (LDW): The LDW (also called Collision Damage Waiver, CDW) limits the deductible for damage to the car. Covered damages can be caused by theft, vandalism, accidents and other causes. The maximum amount depends on the car but is generally around 850 USD – 1700 USD (€700-€1400). Please note that sometimes the LDW does not cover the rental company's lost income, when they are temporarily unable to rent out the car due to damage incurred.
Personal Accident/Effects (PAE): This option compensates for damage to occupants and personal property.
Windows and Tires (S&T): With the S&T, you are covered for damage to tires and windows caused by accidents and poor road conditions. Theft is often excluded.
No own risk
Supplemental Liability Coverage (SLC): This option lowers your deductible for third-party damage to zero. Also note this: Some rental companies, with the SLC, increase the amount for covered third-party damage, but still hold you liable for a percentage of the damage incurred.
Deductible: After the deductible, your own risk for the purchased options is lowered to zero. Damage caused while driving under the influence is excluded. Often driving on sand or in water is also excluded.
Tip
Check with your credit card company to see if car rentals on vacation are included in insurance through the credit card. If it is, it may be sufficient to purchase fewer insurance options from the rental company. Check with the rental company to avoid surprises.
All-risk insurance
There are also rental companies where it is not necessary to check individual modules in order to obtain insurance with full coverage and no deductible. These rental companies often offer an insurance option where you are fully insured for all damages. However, there can also be considerable differences between providers of this type of insurance.
We have had good experiences renting a 4x4 through Sunny Cars. Sunny Cars uses standard all-risk insurance terms (or all-inclusive), which means all damages are covered. However, you are required to have a deposit amount blocked on your credit card when you pick up the car. If this deposit is not refunded by the rental company due to damage, Sunny Cars will refund your deposit.
These favorable conditions are standard in the rental rate of Sunny Cars. Because you rent through them from local rental companies, you have a choice of different four-wheel drive cars. In addition, depending on the rental package, an additional driver is also included in the price.
For your convenience Roadtripcar.com did a lot of research regarding insurance options for rental cars. By using our tool you can find out which rentalcompany suits you the best.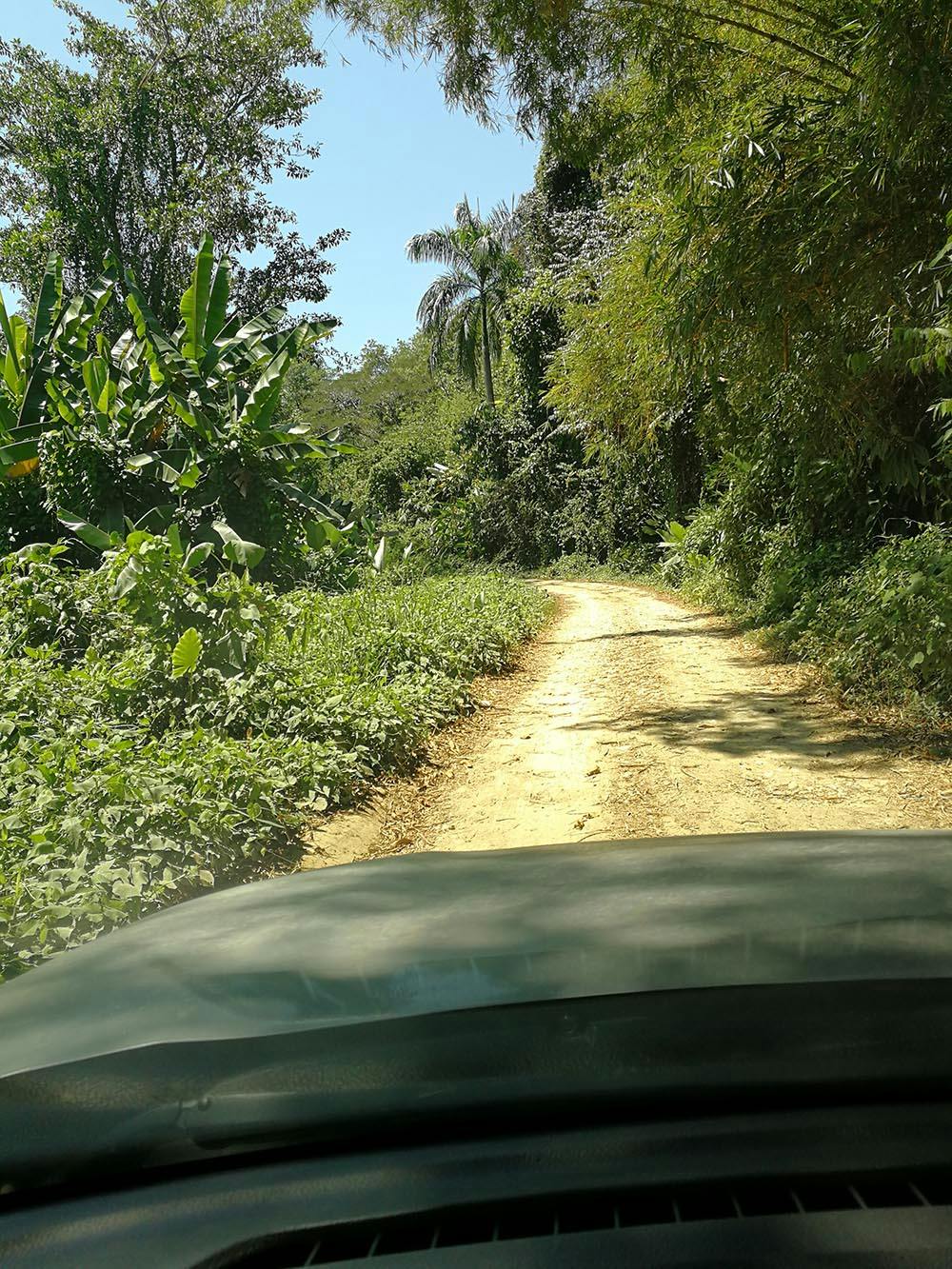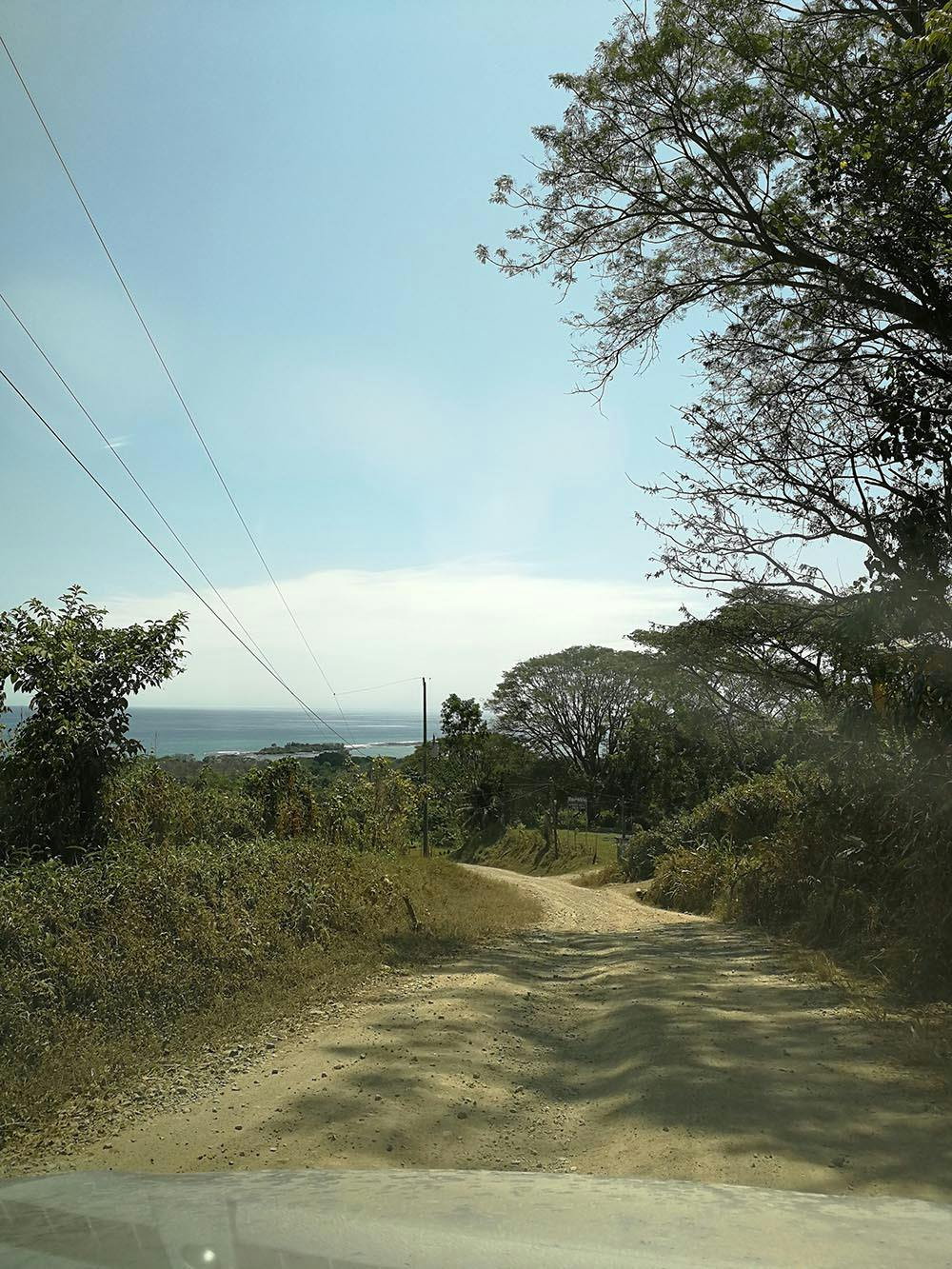 Driver license and age car rental Costa Rica
In Costa Rica, rental companies generally require you to have held your driver's license for at least 1 year and be at least 21 years of age. This requirement applies to all age groups, including if you are over 25.
The possibility of renting a car in Costa Rica can be roughly divided into the following three age categories:
Age under 21 years
Under the age of 21, your options for renting a car are very limited. You can't go to many rental companies and won't have a full selection of rental cars to choose from. The prices are a lot higher. Often, for example, the LDW is charged twice. In addition, full surrender of the excess is not possible.
Fortunately, there are also 4x4 models available for you. By using our tool, you can see which rental companies you can go to.
Age from 21 years to 25 years
Most rental companies in Costa Rica will rent you a car at a minimum age of 21. So, you can go to many places to rent a car. Count on the choice being limited to a few categories. With that comes an additional cost of about 12 USD (€10) per day because you are considered a young driver.
There are plenty of 4x4 models to choose from. For example, from this age you can go to Sunny Cars, where only the highest classes of car are excluded.
Age from 25 years
If you are older than 25 years, you have no restrictions when renting a car in Costa Rica. Often there is still the requirement that you have held a driver's license for more than one year.
Age above 75 years
There are rental companies that charge extra from an age of around 75 years. Usually this is an amount of 6 USD (€5) per day. Please consult the terms and conditions of the relevant rental company.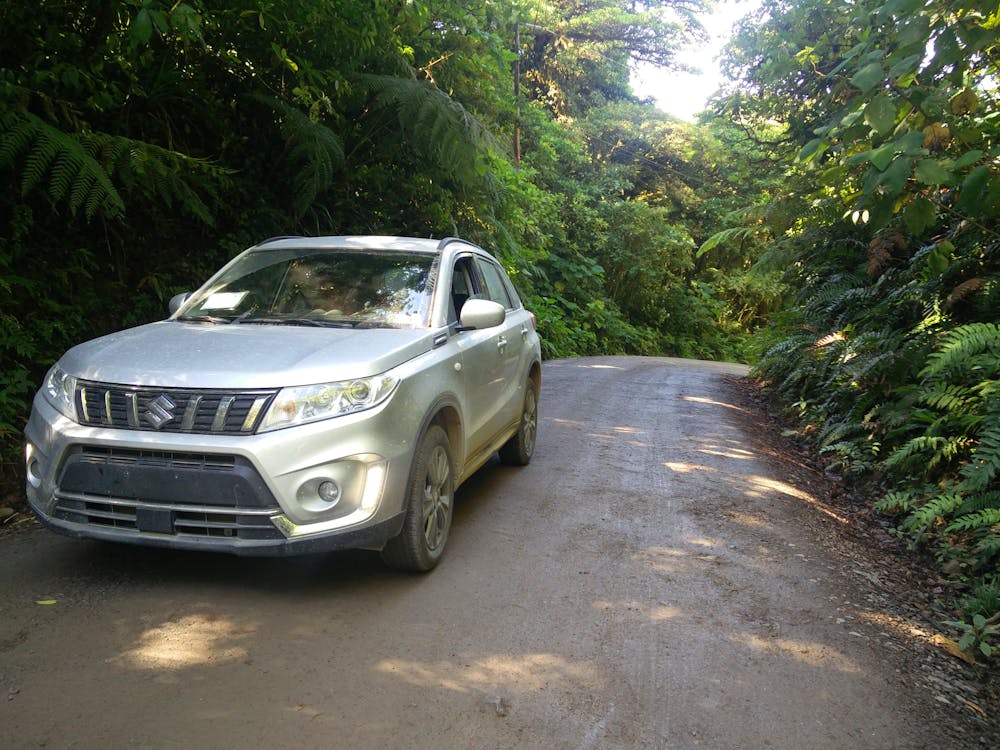 4wd or 4x4 with roof tent for rent in Costa Rica
Your road trip is complete when you can sleep in the roof tent of the rented 4x4 at night. You are allowed to wild camp in Costa Rica and there are several campsites where you can spend the night. There's nothing like waking up in the morning on the beach to the call of howler monkeys, then taking a refreshing dip in the ocean.
If such an adventure appeals to you, you can rent a 4x4 car from Nomad America. They rent out fully prepared all-terrain vehicles with a rooftop tent. To complete the picture, you have access to a roof shower (heated by the sun during the day), camping lights, eating utensils, first aid kit, hammock and a car charger. In addition, you can rent extras such as coolers, surfboards and more.
Although such a car of Nomad America looks very cool, you can't drive it through Costa Rica like a rally driver. As a renter you are responsible for water damage and damage caused by driving on bad roads or on the beach.
Also, good to know is that Nomad America charges a double deposit for renters between the ages of 21 and 24. No cars are rented to renters under the age of 21.
Camping or not?
Camping with the 4x4 and a rooftop tent sounds great and you immediately get a romantic image of your road trip. Besides, you don't have to spend money on overnight stays when you camp in the wilderness and not an official camp ground, right?
In practice, it often works out a little differently. Most people do not feel comfortable camping in the wild, especially on the beach, because you are vulnerable. The alternative is camping at a campsite. There you have more facilities and it is safer, but you will spend some money on accommodation.
Because such a 4x4 of Nomad America is more expensive than normal 4x4 rental cars, you can still consider going for the 4x4 without roof tent. Then you can spend your budget on accommodation. In Costa Rica, there are very cool places in the middle of nature to spend the night!
The cost of renting a 4x4
The cost of renting a 4x4 is higher than renting a normal car. These extra costs are soon forgotten, when you drive with a smile on your face over the unpaved roads through nature. Especially when you pass another driver whose fillings vibrate out of his teeth because he has chosen a normal car.
This is a cost estimate for renting a 4x4 vehicle with full coverage:
Pay Attention! The rents below are based on the period before the disruptions in the market. It is not yet possible to say whether the price level will recover in the coming period. Currently the prices are considerably higher than normal. Please take this into account when looking for a rental car.
Small SUV, 30 USD–60 USD (€25-€50) per day. A small SUV, such as a Suzuki Jimny, can accommodate two people. However, with luggage to carry, this can be on the cramped side;
Medium SUV, 36 USD–72 USD (€30-€60) per day. A medium SUV is great for traveling through Costa Rica with two or three people;
Large SUV, 90 USD-108 USD (€75-€90) per day. A large SUV such as a Toyota Fortuner if you are traveling with four people or more.
If you rent a prepared off-road vehicle through Nomad America, these starting prices apply:
72 USD (€60)/day for a small 4x4 car, suitable for two people;
90 USD (€75)/day for a medium-sized 4x4 car, this is the most comfortable option;
121 USD (€100)/day for a large 4x4 car, with an extra roof tent if necessary.
Airport tax/surcharge
Airport taxis a term we encounter frequently in Costa Rica when renting a car. There are rental companies that routinely charge about 13% of the total rental amount and call it an "airport tax.".
During the research, we have done on "airport tax", we have not been able to find out its origin. In any case, it is not a legal tax and there is no fixed rule on how it should be charged.
If you want to try to get out of these costs, you can have the car delivered to your hotel instead of picking it up at the airport. Do not mention your flight number and check the terms and conditions of the rental company if hotel delivery is free of charge.
Dropping off the car at another location
With many rental companies, it is possible to return the car at a different location. You will have to pay an extra amount for this, usually about 61 USD (€50). Ask the rental company what the exact amount is.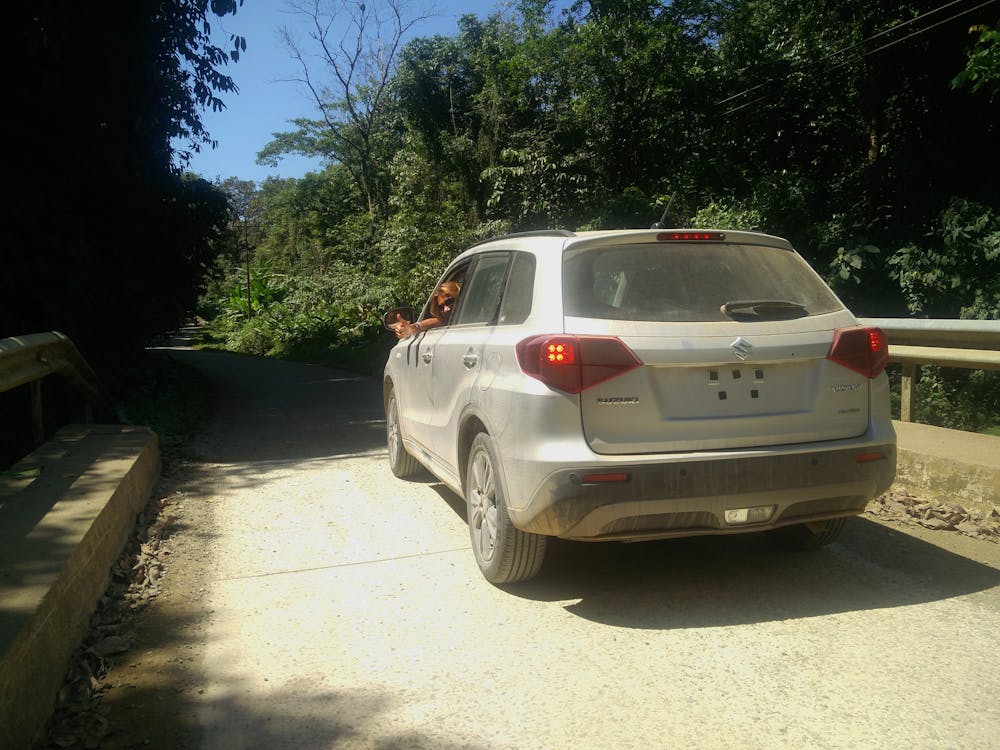 Roads, navigation and bordercrossing
Roads in Costa Rica
A road trip through Costa Rica is a true adventure. There are some beautiful, paved thoroughfares. The rest of the roads are adventurous and unpaved. Important through roads near cities are usually unpaved, so a 4x4 is really a relief in the country!
Costa Rica is not a large country, so the distances are not too bad. If you try to estimate driving times, you might think you could cross the entire country in a few hours. This is not true, because the average speed is incredibly slow. Often you take at least twice as long over a route, then what the navigation indicates. So, take this into account in your planning.
'Pura vida' is the national motto of Costa Rica. This translates to pure life. In reality, it means that everyone is a lot more relaxed. Take your time in traffic and do not rush. There is great nature to see and, by driving calmly, you avoid accidents.
A brief rundown of what you'll encounter as you drive along the Costa Rican road network:
The main roads are single lane with a speed of around 50 mi (80km)/h. You will not drive this often in reality, because there are many slow trucks;
There are many holes in the road surface. Be especially careful of shadows on the road caused by trees, which will make it harder to see the holes;
You often drive dozens of miles on dirt roads through clouds of dust;
Driving in the dark is an adventure and not recommended: road lighting is almost nowhere to be found, as is signage;
On most routes you will have to cross one or more rivers;
Iguanas constantly shoot across the road, some of which are larger than a cat.
Some rivers are very deep to drive through though.
Navigation in Costa Rica
There are only a few main roads in Costa Rica. So, you might think you won't easily lose your way. Nothing could be further from the truth. To get to your destination, you often have to take small roads through the countryside. Navigation is therefore indispensable. The most convenient way is to put an app on your phone which you can use to download a map of the area in advance.
Maps.me is a good app that works completely offline. If you are going to use this app, keep a close eye on it. The app sometimes decides to choose a shorter/alternative route, where it is not clear what road it is. This is how we sometimes ended up on small dead-end roads in the countryside. Have your co-driver regularly zoom out and take a good look at the map.
Google Maps also has the ability to download areas so you can use the navigation and map offline.
Waze also has an option to download the planned route in advance. If you have to unexpectedly deviate to another route or destination, then this app is of little use to you. You don't have internet everywhere and without internet you can't change the route. So always keep an option available to view a map offline.
By car to Nicaragua or Panama?
Costa Rica is a heart-stoppingly beautiful country, surrounded by equally beautiful neighboring countries. To extend your road trip, you might want to take the car to Panama or Nicaragua. It depends on the specific rental company if this is allowed. On the website of the rental company you can read in the terms and conditions whether you can cross the border with the car.
For locals, crossing the border with a car is already a hassle. For a tourist with a rental car, it's already a hassle. The cost of leaving the car in another country is often several hundred dollars.
We, therefore, recommend dropping off the rental car in Costa Rica and traveling across the border by another means of transportation. Once there, you can rent a car again in the respective country.
Car rentals and experiences
You want to make the best choice for a rental car in Costa Rica. Roadtripcar.com continuously researches rental car companies and has made the following handy overview. This makes it easier for you to find a good rental car. We select rental car companies in Costa Rica based on experience and score, prices, possibilities and conditions.
At some rental companies, we read about bad experiences of customers more often than at other companies. Don't be put off by this at first. People quickly tend to post bad reviews when the problem could easily have been avoided.
Sometimes there are rental companies where there is a particularly large number of negative reviews. We advise not to rent a car from such companies. If you do, we advise to pay extra attention and follow all the tips.
Our article on the most important tips for worry-free car rental including checklist will help you minimize the chances of an unpleasant experience.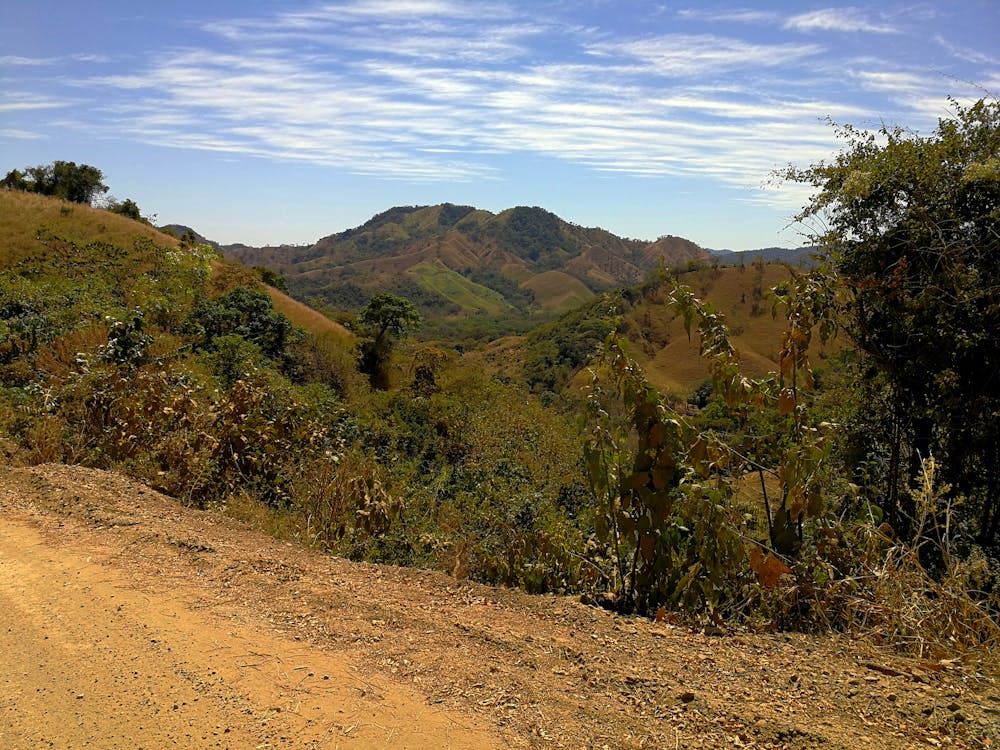 Practical tips 4x4 rental
Make sure you have a credit card. It greatly facilitates renting a car and can come in handy when you are in Costa Rica. Check before you leave if you need to increase the limit of your credit card.
Read our tips on renting a car so there are no surprises when you pick up your rental.
The average speed in Costa Rica is slow and it will take quite a long time to even go short distances. Bring a cooler from the store or ask your rental company. You'll be incredibly happy with it!
You cannot blindly rely on a single navigation system. Use several navigation systems, such as Maps.me and Google Maps or a paper map.
A road trip needs good music! Bring an AUX cable or a USB stick with your music. You'll also desperately need an in-car charger.
A phone holder for in the car is handy to take with you. Most rental companies do not give you such a holder as standard with the car.
As you can see from the pictures, you may get a car without a license plate. This is normal for new cars in Costa Rica. Always ask if all the papers are there when you pick up the car.