Finding and renting the right car becomes so much easier after you read about our tips and experiences. Which specific traffic rules should you consider in Costa Rica? Is a 4x4 or a normal passenger car best suited for your trip? How many glasses of Cacique Guaro can you down if you still have to drive? If you want to enjoy a carefree vacation, it is important to be aware of this.
Below we provide the answers to these questions, among others. We are happy to share our tips and experiences about renting a car in Costa Rica with you. This way you will be well prepared with the rental car that suits you best.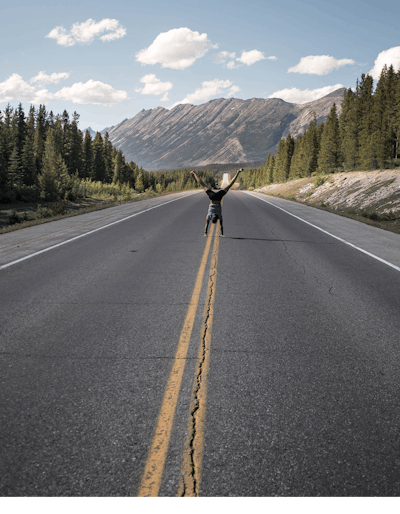 Planning to rent a car in Costa Rica?
Use the Road Trip Car online platform to find car rental companies best suited for your trip.
start search
Do you need a 4x4 in Costa Rica?
Many people wonder if it is necessary to rent a 4x4 in Costa Rica. Most of the roads are unpaved, there are many potholes and sometimes you have to drive through water. With a 4x4, your road trip will be more comfortable, safer and more adventurous.
If you stay near the big cities like San Jose or Liberia, a regular car will suffice. This is because the roads there are paved. But many people will want to go to places like Monteverde, Drake Bay and Santa Teresa during their trip. In that case you will need a 4x4.
We have written a separate article with extensive information about renting a 4x4. There are even 4x4 cars with a rooftop tent, making your adventure complete!
No matter which car you rent, check before you leave that the luggage compartment is not visible from outside. This can prevent a car break-in.
Driving a rental car in Costa Rica
What are the roads like in Costa Rica?
Driving through Costa Rica is unforgettable! There are some beautiful, paved thoroughfares. The rest of the roads are adventurous and unpaved. Major thoroughfares near cities are usually unpaved. So, a 4x4 instead of a normal car is worth considering.
Looking at the map, one notices that the distances are quite short. It seems possible to drive from north to south or from east to west within a few hours. Appearances are deceptive, however, because the average speed is very low. This may be due to the quality of the roads, but also because you may get stuck behind a truck. Consider that driving times are longer, then you are less in a hurry and you can enjoy the beautiful views.
'Pura vida' is the national motto of Costa Rica and it translates to pure life. It means that everyone is relaxed in life. Enjoy this cultural difference with your home country and go along with it by not rushing. There is great nature to see and by driving calmly you avoid accidents.
A summary of what you might encounter while driving on the Costa Rican road network:
The main roads are single lane with a speed of around 50 mi (80km)/h. You will not drive this often because there are many slow trucks;
Drivers in Costa Rica hardly ever use the turn signal, ignore traffic rules and speed limits, and sometimes make unexpected maneuvers for us which can lead to exciting situations on the road;
There are many holes in the road surface. Be especially careful of shadows on the road caused by trees, which will make it difficult to see the holes;
You often drive dozens of miles on dirt roads through clouds of dust;
In the rainy season it is common for roads to flood. Do not cross these roads, as the strong currents may cause your car to be swept away;
Driving in the dark is an adventure and not recommended: road lighting is almost nowhere to be found, as is signage;
On most routes you will have to cross one or more rivers;
Iguanas constantly shoot across the road, some of which are larger than a cat;
Pedestrians do not get the right of way here.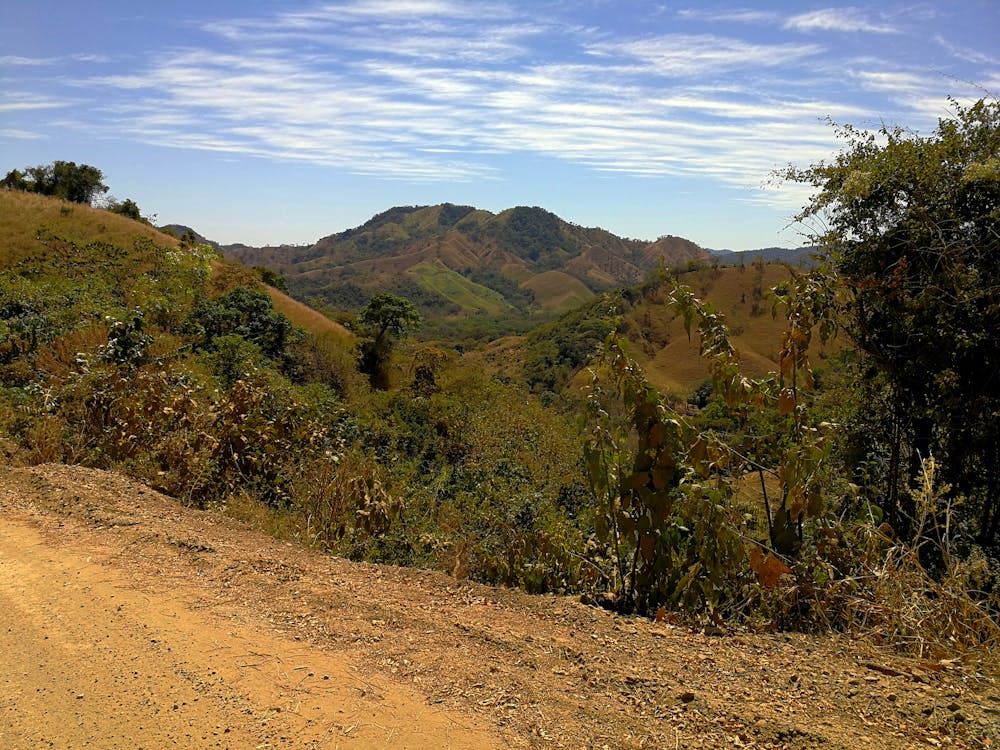 Navigation in Costa Rica
It is difficult to find your way around Costa Rica without navigation, as there is almost no signage. Even though there are not many roads, it is easy to get lost. Often you have to drive on small roads through the countryside to arrive at your destination. There are a number of options for navigation:
Apps, such as Maps.me or Google Maps;
An old-fashioned map.
Maps.me is a good navigation app for Costa Rica. By downloading the map of the country, you can use the app offline. Pay attention, though. It happened to us several times that Maps.me suggested a "shortcut," but we ended up on an impassable road through the jungle. So have your co-driver regularly check the route in the app.
You can also use Google Maps to download maps and use the app offline.
Waze downloads the planned route the moment you have internet. If you unexpectedly need to deviate to another route or destination, then this app is of little use to you. You do not have internet everywhere and cannot change the route without internet. So always keep an option available to view a map offline.
Traffic regulations and safe driving in Costa Rica
The traffic rules in Costa Rica are not very different from those in Europe. The most important rules to consider are described below. We also give you some tips that will make you more confident on the roads in Costa Rica.
Catch up
In Costa Rica people drive on the right and overtake on the left. When driving in the mountains, ascending traffic has priority over descending traffic.
Audible signals
Audible signals are allowed only in case of danger.
Parking
A sign that says, "No estacionar," or an E with a red bar through it, means you cannot park there.
If you are driving a minibus or a campervan through Costa Rica, it is good to know that you may only park where indicated by a sign.
Children
Children under the age of twelve may only be transported in the back seat and, depending on their height and weight, in an approved and suitable child seat or booster seat.
Maximum speeds
The following speed limits apply in Costa Rica:
Within the built-up area 25 mi (40 km)/ph;
Outside the built-up area 37-50 mi (60-80 km)/ph;
On highways 50-62 mi (80-100 km)/ph.
There are a number of exceptions to these rules. These are indicated on the road surface and/or signs along the side of the road. Be alert to these.
Traffic Lights
At an intersection with a red traffic light, it is permissible to turn right if traffic coming from the left is not obstructed, unless signs indicate otherwise.
Helpful to know: Alto means Stop.
Alcohol in traffic
In Costa Rica it is better not to drink more than one or two glasses of alcohol if you want to drive. The maximum allowed level is 0.5 pro mille (parts per thousand). If you have had your driver's license for less than three years, alcohol and driving are completely forbidden.
Driving under the influence of drugs is also not allowed.
Fuel in Costa Rica
In Costa Rica you will find plenty of gas stations in built-up areas but a lot less in rural areas. Many are open 24 hours a day and prices are about the same everywhere.
Cash or credit card payments can be made.
You will usually find an employee refueling for you. A small tip is well worth this service.
Breakdown or damage to the rental car
In case of breakdown or damage to the rental car, always contact the rental company.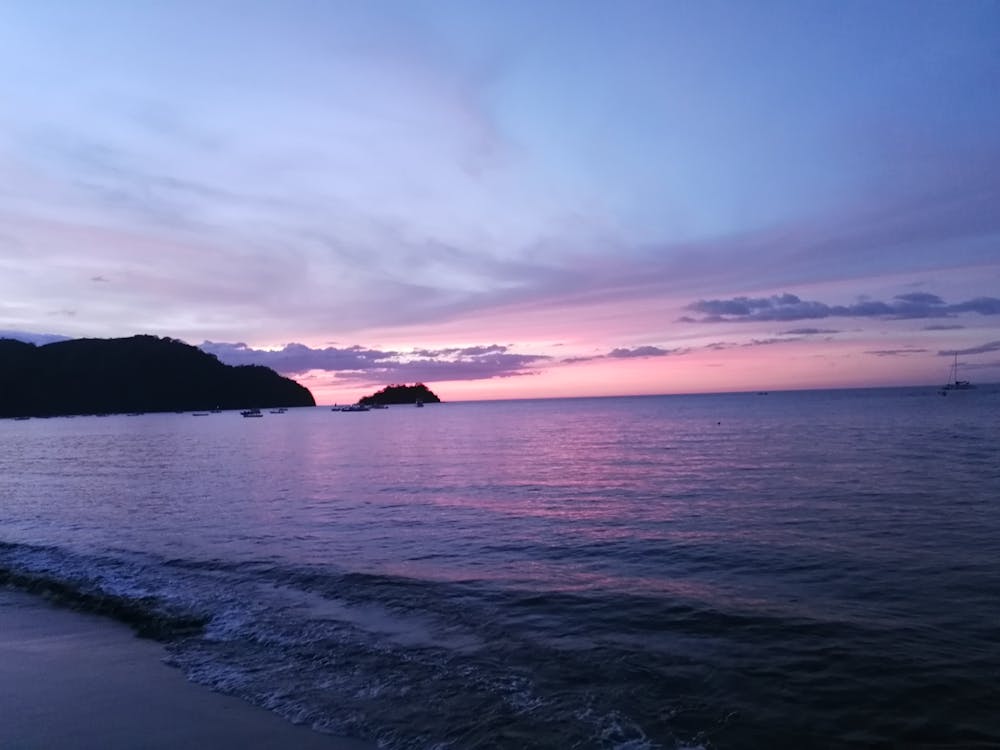 The cost of a rental car and where to rent
Cost of a rental car in Costa Rica
It can be difficult to find a clear cost estimate for a rental car in Costa Rica. There are rental companies that have hidden fees, trying to appear cheaper. In addition, it is a chore to request a price from all rental companies. How do you know if you are paying the right price for the rental car?
In order to give you a clear cost estimate, Roadtripcar.com periodically researches rental companies. For the estimate below, we compared rental cars, which are fully insured and have an excess of zero. The rental period was 14 days.
The listing below is an estimate. Actual prices may vary, especially in busy periods. Pay attention if you find a rental car that is significantly cheaper than the prices below.
Pay Attention! The rents below are based on the period before the disruptions in the market. It is not yet possible to say whether the price level will recover in the coming period. Currently the prices are considerably higher than normal. Please take this into account when looking for a rental car.
What it costs to rent a car in Costa Rica, from the cheapest rental company with all-inclusive insurance:
36 USD (€30) per day for a small car, such as a Toyota Yaris;
49 USD (€40) per day for a medium-sized car, such as a Suzuki Vitara;
61 USD (€50) per day for a large car, such as a Suzuki Grand Vitara;
78 USD (€65) per day for a minivan or large SUV, such as a Toyota Fortuner.
Airport tax/surcharge
Airport taxis a term we encounter frequently in Costa Rica when renting a car. There are rental companies that routinely charge about 13% of the total rental amount and call it "airport tax".
During our research, on "airport tax", we have not been able to find out its origin. In any case, it is not a legal tax, nor is there a fixed rule for levying it.
If you want to try to get out of these costs, you can have the car delivered to your hotel instead of picking it up at the airport. Do not mention your flight number and check the terms and conditions of the rental company if hotel delivery is free of charge.
Rent a car in San Jose
A lot of direct flights arrive in San Jose. So, for many, San Jose is the starting point of the road trip. There are beautiful places nearby to visit, such as Poas Volcano National Park and the Arenal volcano.
You don't have to rent a car in San Jose immediately upon arrival. For example, you may want to visit the city itself first, before driving into the wild nature of Costa Rica. It is then faster and often cheaper to pick up the rental car directly at the offices of the rental companies. You can find their addresses on your booking confirmation or on the internet.
Rent a car in Liberia
Another possibility is flying (directly or with changeover) to Liberia, which is a great location to start your roadtrip from.
The province of Guanacaste in which Liberia is located has much beauty to offer. The coast of the peninsula is full of great surf spots and beautiful beaches. There are cute hippie villages to stay in and because it is a tourist area, you can experience a lot.
In Liberia, you can pick up your rental car from the airport. The rental companies themselves are not located in the terminal. Often there is an employee of the rental companies present who you can speak to. You will then be picked up and brought to the office.
You can also go directly to the rental companies yourself. See the map below with the location of the rental companies: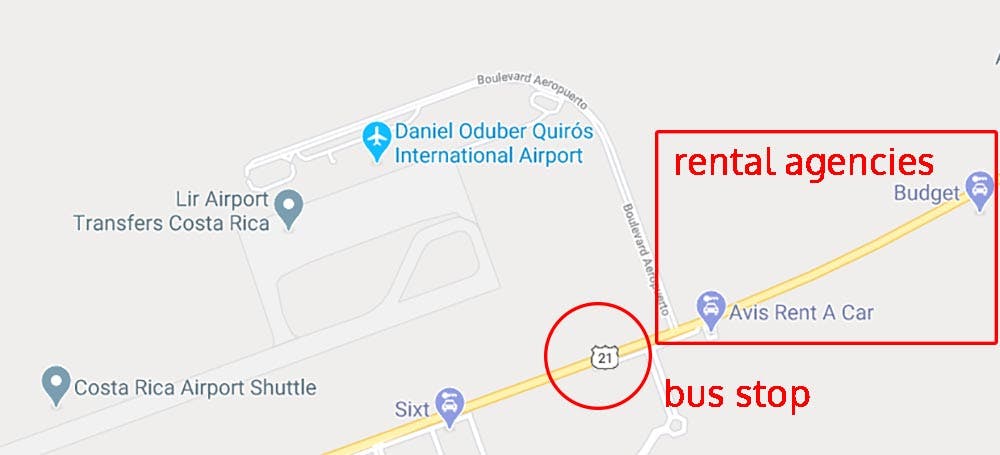 Bordercrossing and one-way rental explained
Visiting neighboring countries of Costa Rica by car
Want to extend your road trip and also visit Panama or Nicaragua? Then check the conditions when booking the rental car. There it is written whether you can drive with the rental car outside Costa Rica. This is not the case with all rental companies.
One-way rentals in Costa Rica
Does it suit your trip better to return the car at a different location than where you picked it up? This is usually not a problem. Even during your road trip you can change this, just contact the rental company.
The additional cost of returning the rental car at a different location is usually around 61 USD (€50).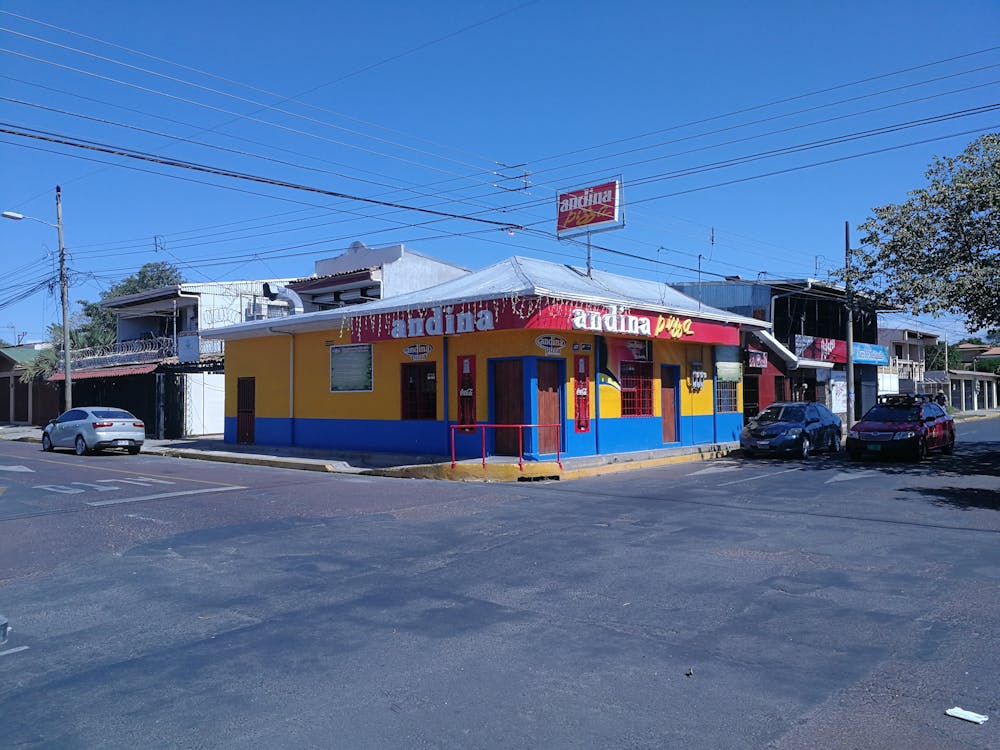 From experience
Based on our travel experience in Costa Rica, we would also like to share these tips with you:
The average speed in Costa Rica is slow and you will be doing quite a long time over short distances. Bring a cooler from the store or ask your rental company. You'll be incredibly happy with it!
A road trip can't be without good music! Bring an AUX cable or a USB stick with your music. You'll also desperately need an in-car charger.
A phone holder for in the car is handy to take with you. Most rental companies do not give you such a holder as standard with the car.
As you can see in some photos, you may get a car without a license plate. This is normal for new cars in Costa Rica. Always ask if all papers are present when you pick up the car.
Which rental companies can I contact?
You want to make the best choice for a rental car in Costa Rica. Roadtripcar.com
continuously researches rental car companies and has made the following handy tool. This makes it easier for you to find a good rental car. We select rental car companies in Costa Rica by experience and score, prices, possibilities and conditions.
At some rental companies, we read about bad experiences of customers more often than at other companies. Don't be put off by this at first. People quickly tend to post bad reviews when the problem could easily have been avoided.
Sometimes there are rental companies where there is a particularly large number of negative reviews. We advise not to rent a car from such companies. If you do, we advise you to pay extra attention and follow all the tips.
Our article on the most important tips for worry-free car rental including checklist will help you minimize the chances of an unpleasant experience.
With our online tool you can compile an overview of rental companies where you can rent a car you need and want. Within minutes you will have found the ideal rental company.