Are you someone who would like to see more on vacation than the beach near the hotel? Then we would like to tell you about how to find a nice hotel and make suggestions for exploring the island beyond your hotel room.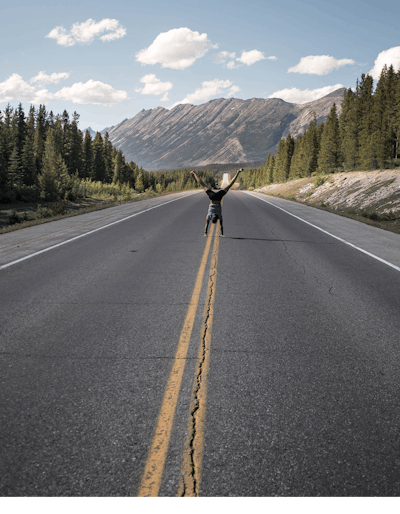 Planning to rent a car in Curaçao?
Use the Road Trip Car online platform to find car rental companies best suited for your trip.
start search
Where are you going to spend the night in Curaçao?
There are several unique areas where you can spend the night.
Which surroundings do you prefer?
Would you like to stay at the tourist beaches with the famous hotels, many restaurants and bars? Then the areas Jan Thiel and Mambo beach are a good choice for you;
If you dream more of the quiet beaches and nature of Curacao, take a look at the hotels in Westpunt;
The East and Middle of the island offer a combination of tourism and tranquility through the presence of a few tourist attractions.
For lovers of smaller hotels and a city environment, the districts Otrabanda, Punda and Pietermaai in Willemstad have a lot to offer.
HATO, the airport of Curaçao, is centrally located on the island. From there, you can take a shuttle or even better, your own rental car, to your hotel. Due to HATO's central location, most hotels are only a 30-minute (or less) drive.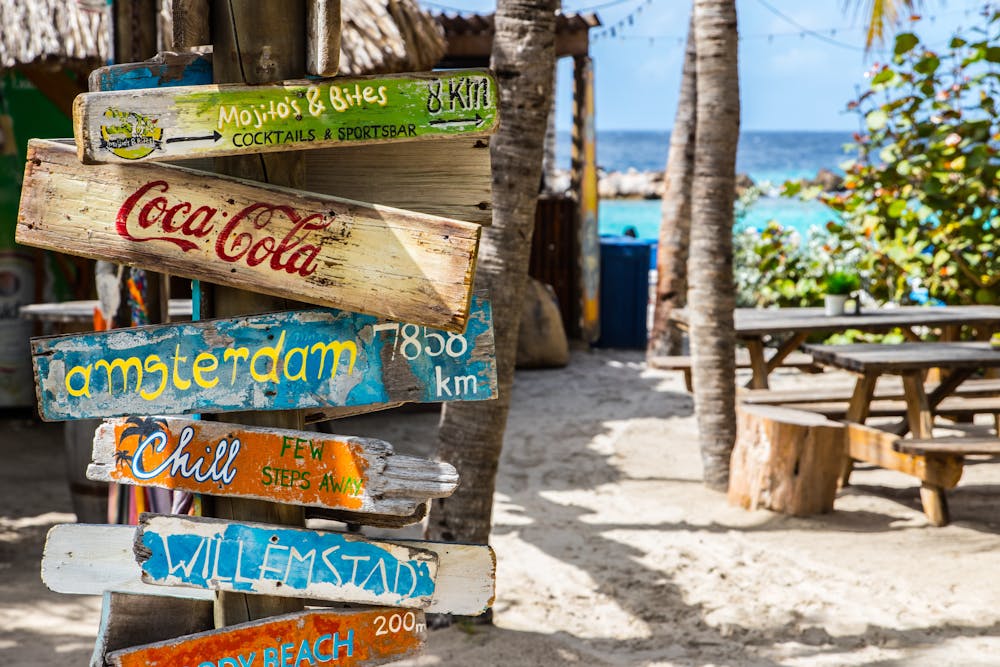 Mambo beach.
What is going on in Curaçao?
Shete Boka National Park and Christopher Park
Visit theShete Boka National Park and Christopher Park. Both parks are accessible by car. So, you can combine a nice car ride with a hike. In these areas, a rugged vehicle like a Jeep is recommended. Take a look at our suggestions for where to rent a Jeep on Curaçao.
Curaçao Marine Park
Curaçao Marine Park is a beautiful underwater nature park. In addition, there are many beautiful dive spots in Curaçao that you can reach from the shore. Curaçao is a Walhalla for divers and snorkelers. A rental car during your vacation, makes it easier to access the underwater world from various places.
Culture
Curaçao will also surprise you culturally. From the museums in Willemstad, the country houses, plantations, the rock lodges at the airport to the cinema, there are plenty of possibilities for variety during your vacation.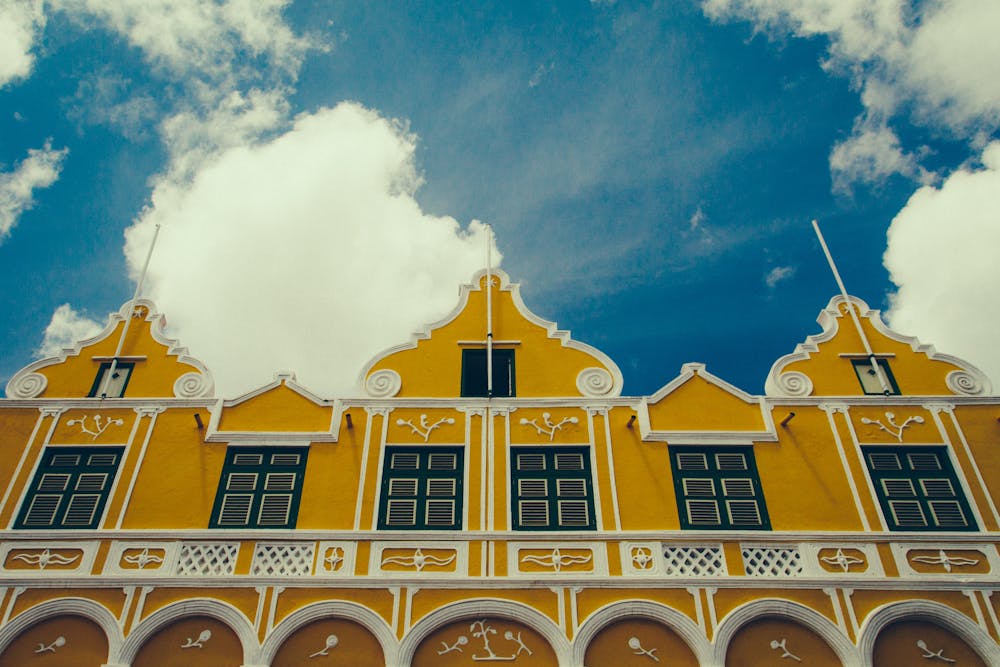 In Willemstad there is plenty to visit.
Willemstad
Of course, you shouldn't miss Willemstad. If you have a rental car at your disposal, be sure to drive over the Queen Juliana Bridge and enjoy the view. Another famous one is the Ferry Bridge, also known as Queen Emma Bridge. If you have the chance to visit the "floating market", you should take it! A favorite with the locals for a delicious lunch is Plasa Bieu.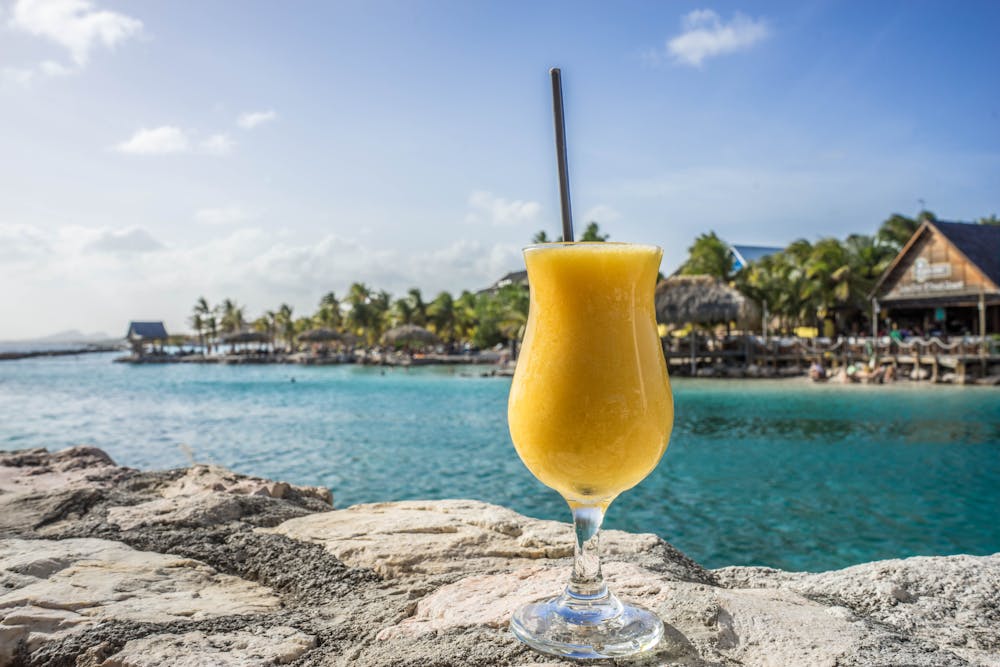 Beaches
Curaçao has many different beaches, each with its own charm. One of the beaches you shouldn't miss is Grote Knip, if only to take a picture of the beach and the turquoise sea from the top of the cliff. It is not for nothing that the west coast is a popular attraction for the locals. On days off they like to go there with their car loaded with delicious dishes.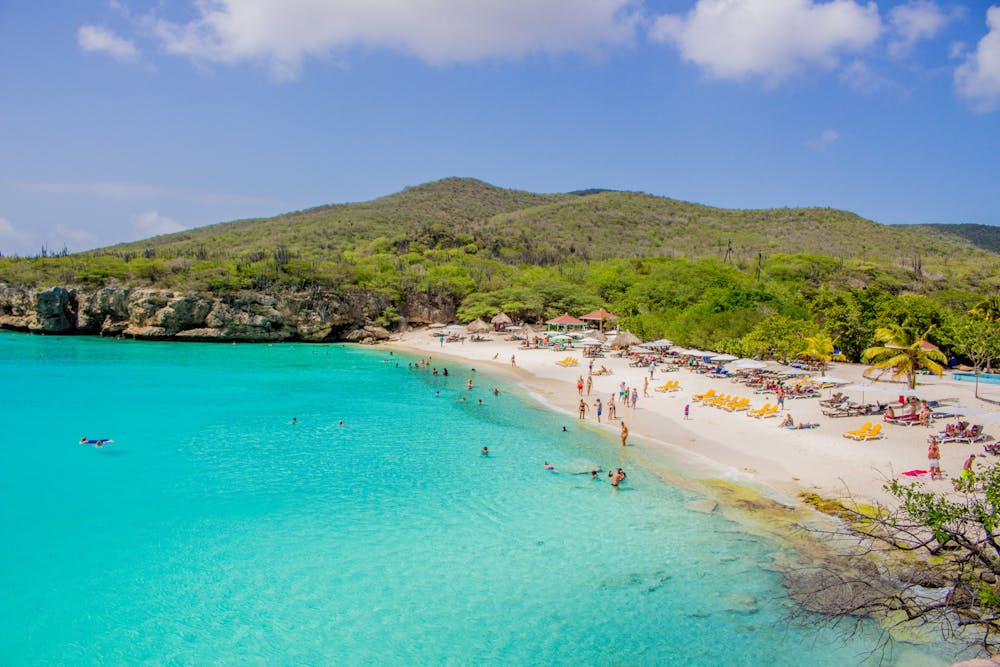 The beach of Grote Knip.
As you can read above, Curaçao has a lot to offer besides the famous beaches. On every part of the island there is something that is definitely worth visiting. Having a rental car at your disposal will help make it an unforgettable vacation.
Roadtripcar.com has done research into renting a car on Curaçao. Our article will hopefully contribute to your beautiful vacation on tropical Curaçao.