When you rent a car in Italy, it is nice if the car is well insured. This way, you won't face any nasty surprises. You may get dizzy when you see the terms the rental companies have included in their terms and conditions. Partly because of this, many people think that choosing the right insurance is the most difficult moment of renting a car.
To help, we've compiled the following information.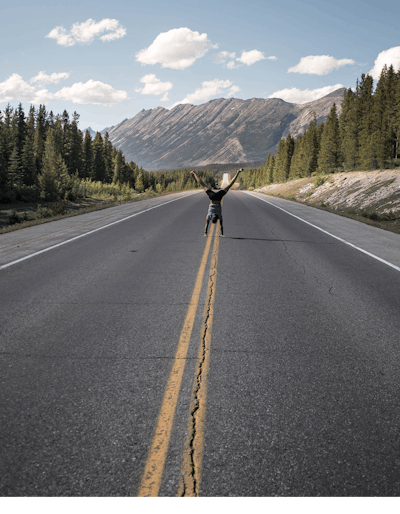 Planning to rent a car in Italy?
Use the Road Trip Car online platform to find car rental companies best suited for your trip.
start search
Insurance options for your rental car in Italy
You always have the option to insure the rental car all-inclusive but might choose not to. In that case, you can choose specific individual options that fit your needs. What individual insurance options are there for rental cars in Italy?
CDW (Collision Damage Waiver)
This damage insurance limits the maximum amount for which you are liable in case of damage to the car. The damage to the vehicle may be caused by collisions and accidents. However, there remains an excess that can lie between €700 (846 USD) and €2500 (3022 USD). With Super CDW, the excess will be forfeited.
LDW (Loss Damage Waiver)
This is the CDW supplemented with coverage for damage caused by theft and/or vandalism. Again, this remains an excess.
TPI (Third Party Insurance)
This insurance, which is also required in Italy, covers civil liability (third-party liability). The coverage of this insurance is not always high enough and, in that case, you can choose for an additional insurance (ALI). For this insurance there is a deductible that usually amounts to around €1000 (1209 USD).
ALI (Additional Liability Insurance)
If the TPI does not offer sufficient coverage, this extra insurance can be taken out. However, the excess may still apply.
TP (Theft Protection), also called THW (Theft waiver)
An insurance to cover damage caused by theft. There is, however, an excess. With Super TP there is no or very low deductible.
PAI (Personal Accident Insurance)
This is a passenger insurance that pays out in the event of injury or death. Tip: check the driver's standard third-party liability insurance. Often the compensation is better than the PAI and you do not have to take it out. The PAI is especially useful when the third-party insurance decides not to pay out, for example when the driver is to blame for the accident.
All-inclusive car rental insurance in Italy
Would you like to rent a car without hassle and uncertainty? In that case, all-inclusive insurance offers good coverage without being liable for damages and theft.
This term is used by many rental companies but does not offer the same coverage everywhere. Before you accept this option, please read the terms and conditions carefully to know what is excluded and when there is an excess.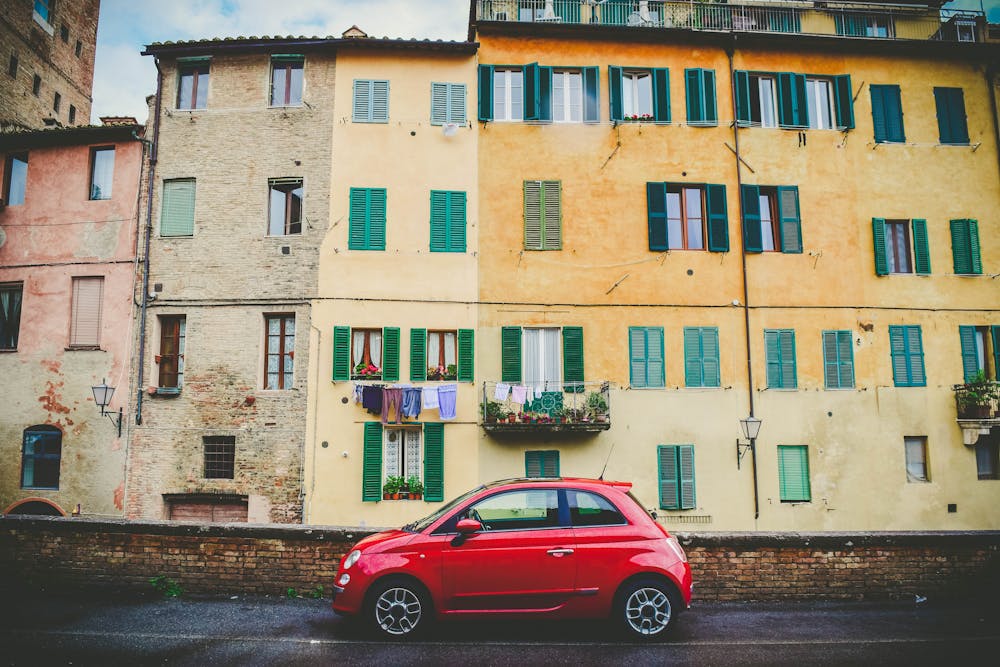 Above we have discussed the most common insurances and designations. With all these insurances certain damages can be excluded and excesses are applicable. Rental companies offer you the possibility to insure yourself for this as well.
Always read the rental and policy conditions of the insurance policies to be taken out. In them, you can read about the exclusions. There are even insurances that do not compensate the damage after a traffic violation. All damage that is excluded must be paid for yourself. That would put a damper on your vacation.
During our travels, we have rented dozens of cars in different countries on different continents without any problem! You'll find our best tips for renting a car on this page, so you can also have a carefree road trip.
Roadtripcar.com has a handy checklist, so you can be sure to check the most important points when you pick up your rental car. You can download it for free from the same article!
Which rental companies can I contact?
You now know what it's like to insure a rental car in Italy. In the meantime, you probably want to go on an adventure with the perfect rental car as soon as possible! At Roadtripcar.com we have made this a lot easier for you.
With our online tool, you can compile an overview of rental companies where you can rent the car you need and want. Within minutes, you will have found the ideal rental company.