Unfortunately, it's not uncommon for tourists in Mexico to be pulled over in rental cars by corrupt police. In fact, it happened to us once. Read this article to know what to do if this happens to you.
Tourists are quickly recognized in Mexico. Rental cars are especially easy to spot; they have different license plates and often have a sticker from the rental company on them. For a corrupt police officer, you're an easy target.
There are many written (and unwritten) traffic rules in Mexico that differ from those in other countries. So many, in fact, it's easy to unknowingly make a mistake and possibly get stopped by police. There are two possible explanations for being stopped: 1) You've committed a legitimate offense, and 2) The offense is not legitimate.
If this happens, stay calm, be respectful and friendly to the officer, even though they may be intimidating. The police officer(s) will ask for documentation, like your driver's license (licencia de conducir) and rental car papers (tarjeta de circulación). Don't get nervous even though they are trying to act important and make you anxious by taking those documents.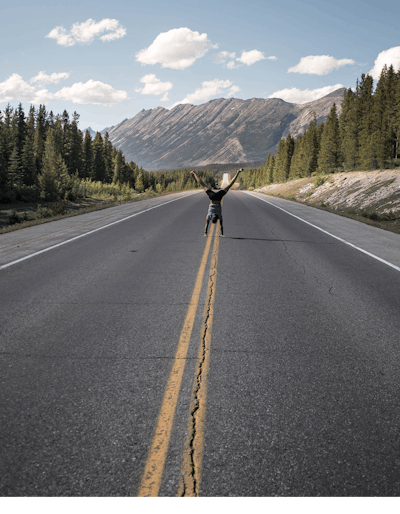 Planning to rent a car in Mexico?
Use the Road Trip Car online platform to find car rental companies best suited for your trip.
start search
What if you've done something wrong?
Chances are, you've done something wrong, and they stopped you for a legitimate reason. In that case, an official fine will be issued, and you will receive a completed form with the details of what you did wrong.
Depending on the offense, your driver's license may be confiscated. However, you will get it back when the fine is paid. To do this, you will need to go to the police station. Until then, you can continue driving without a driver's license as long as you prove you can pay the fine as soon as possible.
During a road trip in Baja California, we passed a truck. Unknown to us, passing a truck wasn't allowed where we were driving. Unfortunately for us, the Policía Federal was just around the corner. The driver of our vehicle was fined, but he was allowed to keep his driver's license.
The fines in Mexico are based on personal income. However, they are calculated on an average because you're not a local citizen. Therefore, pay the fine quickly because you will receive a discount on the amount owed. On the form given to you by the police officer, you will find the payment instructions.
While bribes are common in Mexico, do not try to bribe the police officer during a traffic stop. You will be much worse off if the police officer isn't corrupt.
You did not do anything wrong
Are you being arrested for a reason that doesn't make sense? Or does the officer make the situation difficult instead of simply giving you a citation and/or fine? Then there's a chance you're dealing with a corrupt cop.
Unfortunately, tourists are stopped by police or even arrested in this way. In fact, it also happens to locals. For example, we were stopped near Tulum for driving too fast; however, we were driving 40 km/h in a 50 km/h zone.
Frequently, the cop tries to intimidate you and might try to take your driver's license. Typically, they'll indicate that you can pick it up from the local police station within a few days. Never tell them you have a flight to catch and need your driver's license because they will take advantage of that! Also, they will then tell you about the hefty fines that can be thousands of pesos you may have to pay.
To solve the "impossible situation," the officer might indicate that you can pay the fine in cash on the spot. You will get your driver's license back immediately. In Mexico, fines cannot be paid in cash on the spot, so you are dealing with a corrupt cop.
Do not go along with it; that's how corruption continues. The cop himself takes a risk by being corrupt. That is why you should make it difficult for them. If this happens to you, use the following arguments:
Ask them to write out the fine. ("Me da el ticket, por favor.");
Say you do not carry a lot of cash. ("No tengo mucho dinero.");
Indicate that you will go to the police station to pay the fine there. ("Puedo pagar la multa en la estación de policía").
If you really have no choice but to pay the fine to the officer, pay as little as possible. Keep a maximum of a few hundred pesos together with your driver's license in a separate wallet and use that to pay. Only do this if no other options are left because going along with corruption will perpetuate the problem.
Who is stopping you?
Pay close attention to what kind of police are stopping you. This could be the Policía Municipal (local police) or the Policía Federal (federal police).
The Policía Federal patrols the major roads, are better equipped, and have a better salary. Therefore, usually, Policía Federal officers are not corrupt. Chances are, if you're stopped or even arrested by the Policía Federal, you actually did something wrong.
The Policía Municipal are poorly paid, and they patrol the villages and surrounding roads. So if you deal with corruption, chances are that it is an officer from these local police departments. Sometimes they try to take you to a place where you are less visible so that they can more easily intimidate you. So don't go along with that!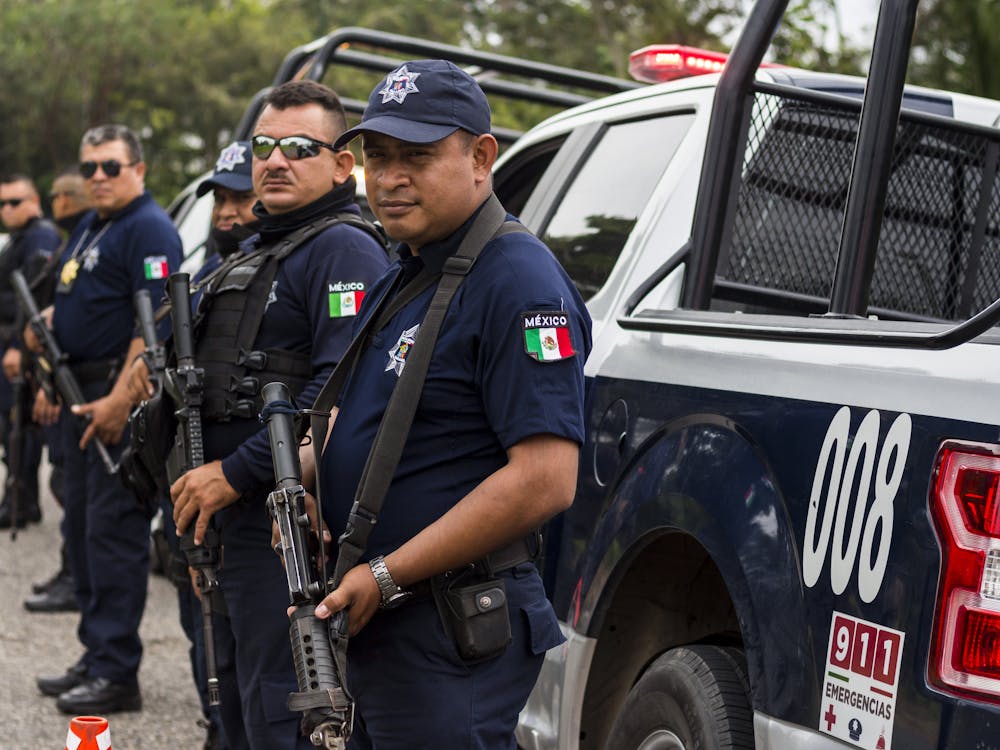 Policía Federal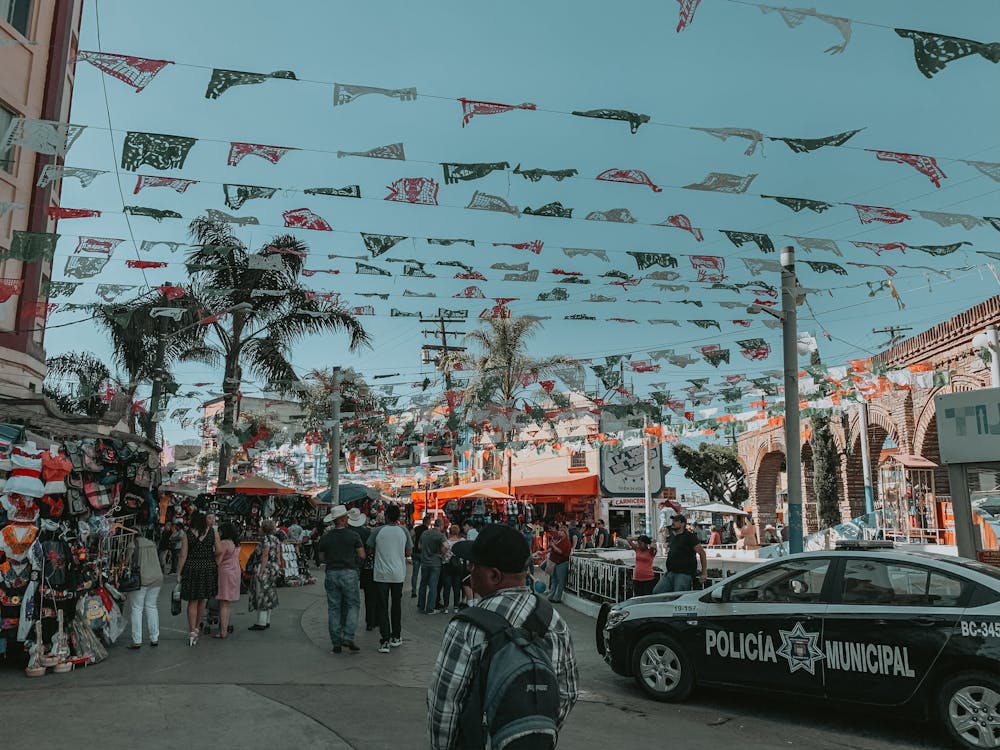 Policía Municipal in Mexico
Why are some cops corrupt?
An average Policía Municipal officer has a salary of a few dollars per day. They know that by arresting a tourist in a rental car, they can earn a lot more money. As a tourist, you might be easily intimidated by the officer's big cars, uniforms, and weapons. They will use those things to their advantage.
Fraud practices
The difference in income between Mexicans and tourists is enormous, so the police are not the only people trying to take advantage of tourists. For example, you must always stay aware at gas stations because you can be conned in many ways.
In addition, some rental companies can be difficult, often when you have just had a tiring flight and all you want to do is get to your hotel. Be well prepared for travel and do not pay extra at the pump or the rental company. We have written all about this in the best car rental tips list.