Portugal is a wonderful country to explore by car. Besides notable cities like Porto and Lisbon and the touristy coasts of the Algarve, there is so much more. However, you want to make sure you choose the right car for your vacation. This article explains everything about renting a car in Portugal, including what age you can rent a car, insurance for that rental car, and what sort of payment method you need. We also share useful tips for renting a car in Portugal.
Using our easy-to-use tool, you can easily find the right rental car.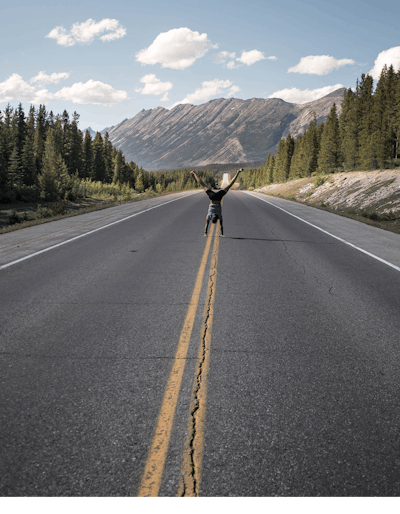 Planning to rent a car in Portugal?
Use the Road Trip Car online platform to find car rental companies best suited for your trip.
start search
From what age can you rent a car in Portugal?
You can rent a car in Portugal from the age of 18. However, some companies require you to have held a valid driver's license for one or two years. Below we tell you more about the other conditions.
You are 18 years old
From the car rental companies we researched, there are two where you can rent a car if you are 18 years old. But, the number of models you can choose from is limited.
You are 19 to 23 years old
At these ages, you can rent a car from all the rental companies in our survey. Therefore, the number of models you can choose from is a lot more extensive.
You are 23 to 65 years old
From the age of 23, you can choose from all the models the rental companies have to offer.
You are over 65
From this age, the conditions may vary greatly from one rental company to another. Therefore, before entering into a rental agreement, check whether there is an age restriction for the chosen model.
We have collected more detailed information for you on another page about what age you are allowed to rent a car in Portugal.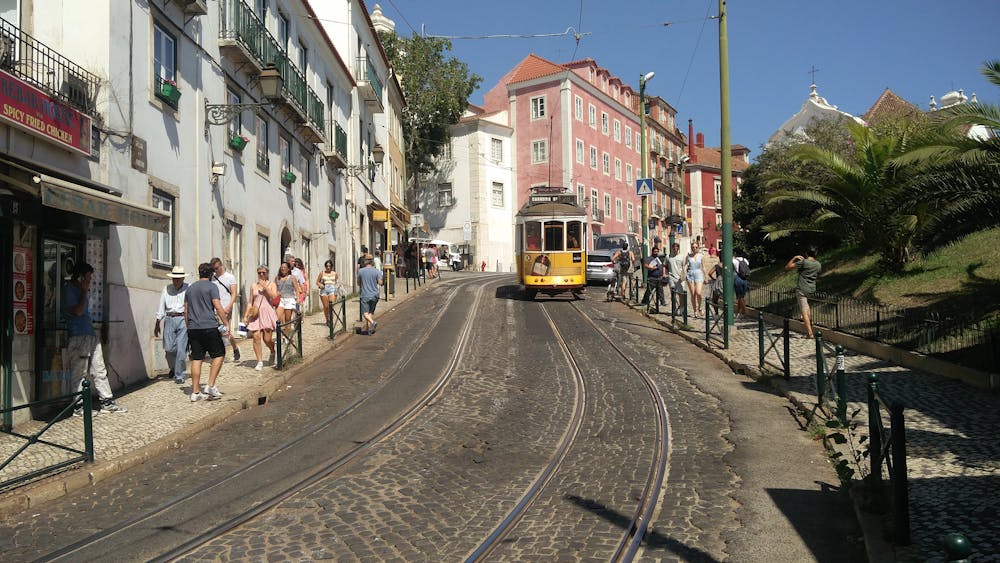 What documents do you need to rent a car in Portugal?
If you want to rent a car in Portugal, the following documents are required for all ages:
A valid driving license for at least 1 year (sometimes 2 years);
A valid passport or identity card;
A credit card.
If you live outside the EU, you will also need an international driving license.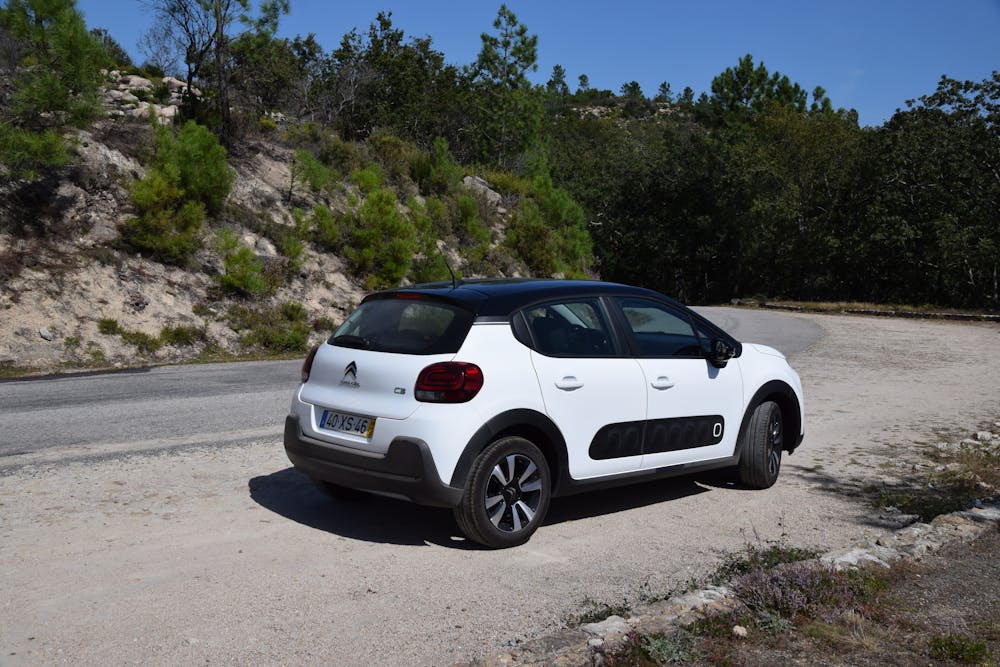 How do you insure your rental car in Portugal?
For many people, choosing insurance is the trickiest part of renting a car. To clarify, we explain all-inclusive and some separate insurances below.
Standard rental
With a standard (bare) rental contract, the rental company includes legal liability coverage by default. However, this does not properly insure you.
All-inclusive insurance for your rental car
You are usually not at risk with all-inclusive rental car insurance.
But beware: this term is used by many rental companies but does not offer the same coverage everywhere. Before accepting this option, read the terms and conditions carefully to know what is excluded. Be sure to also find out if you'll be paying a deductible or what's included with or without your deductible.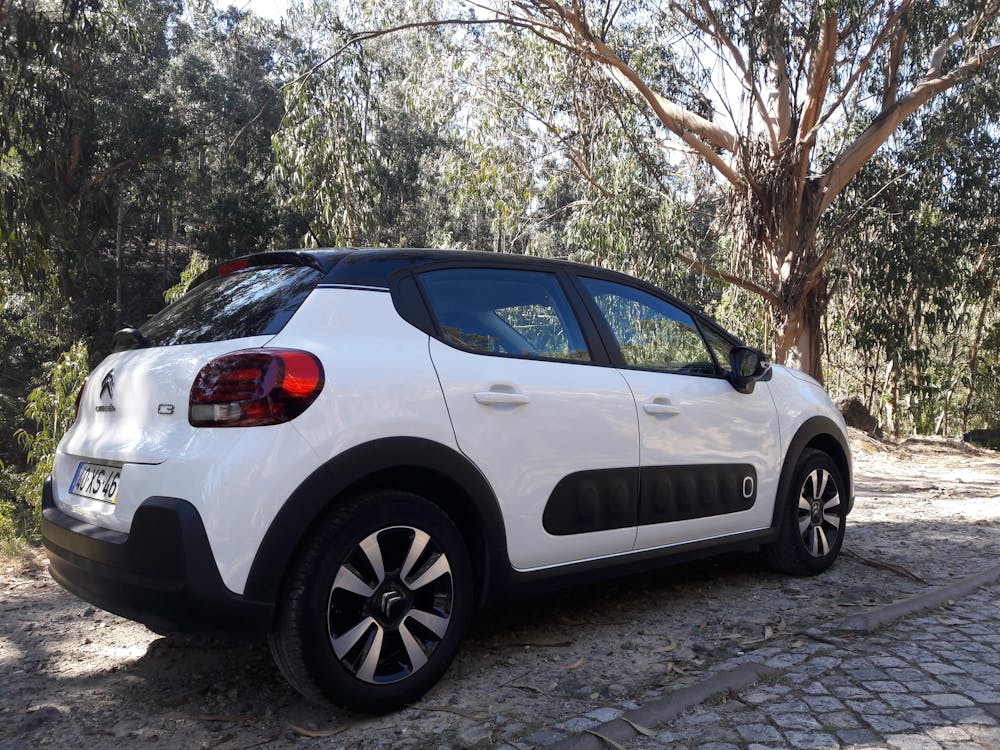 You don't want to insure the vehicle all-inclusive but want to choose what you need yourself? Then you will have to choose from these options, among others:
CDW (Collision Damage Waiver)
This damage insurance limits the maximum amount you are liable for in case of car damage.
Additional CDW
This insurance, which you can take out in addition to CDW, also covers any damage to the car's windows.
Super CDW plus Theft Protection
With Super CDW, the deductible is waived.
Excess Protection
The excess is reduced for certain damages. This sort of insurance is good for covering anything that is not covered by your basic insurance. And, if you get excess protection, you don't have a deductible.
TI (Third Party Insurance)
This compulsory insurance covers third-party liability (TPL). However, this insurance coverage is not always high enough to cover the legal standard of fifty million dollars/euros.
Supplemental liability protection
With this option, liability coverage towards third parties (i.e., TPI) is increased to the statutory standard of fifty million dollars/euros.
TP (Theft Protection)
Insurance to cover damage caused by theft.
PAI (Personal Accident Insurance)
This is passenger insurance that pays out in the event of injury or death.
PERS (Premium Emergency Roadside Service)
With this insurance, you are assured of help with things like lost keys, replacement of a flat tire, and towing if the car stalls due to incorrect fuel.
We have written a separate article with more detailed information on insuring your rental car in Portugal.
What should you pay attention to when renting a car in Portugal?
Which specific traffic rules do you have to take into account in Portugal? How do you pay the toll in Portugal? How many glasses of port wine can you enjoy during dinner if you still have to drive?
Below we give the answers to these questions, among others. And even better: we have written an extensive article in which we have shared all our tips for renting a car in Portugal.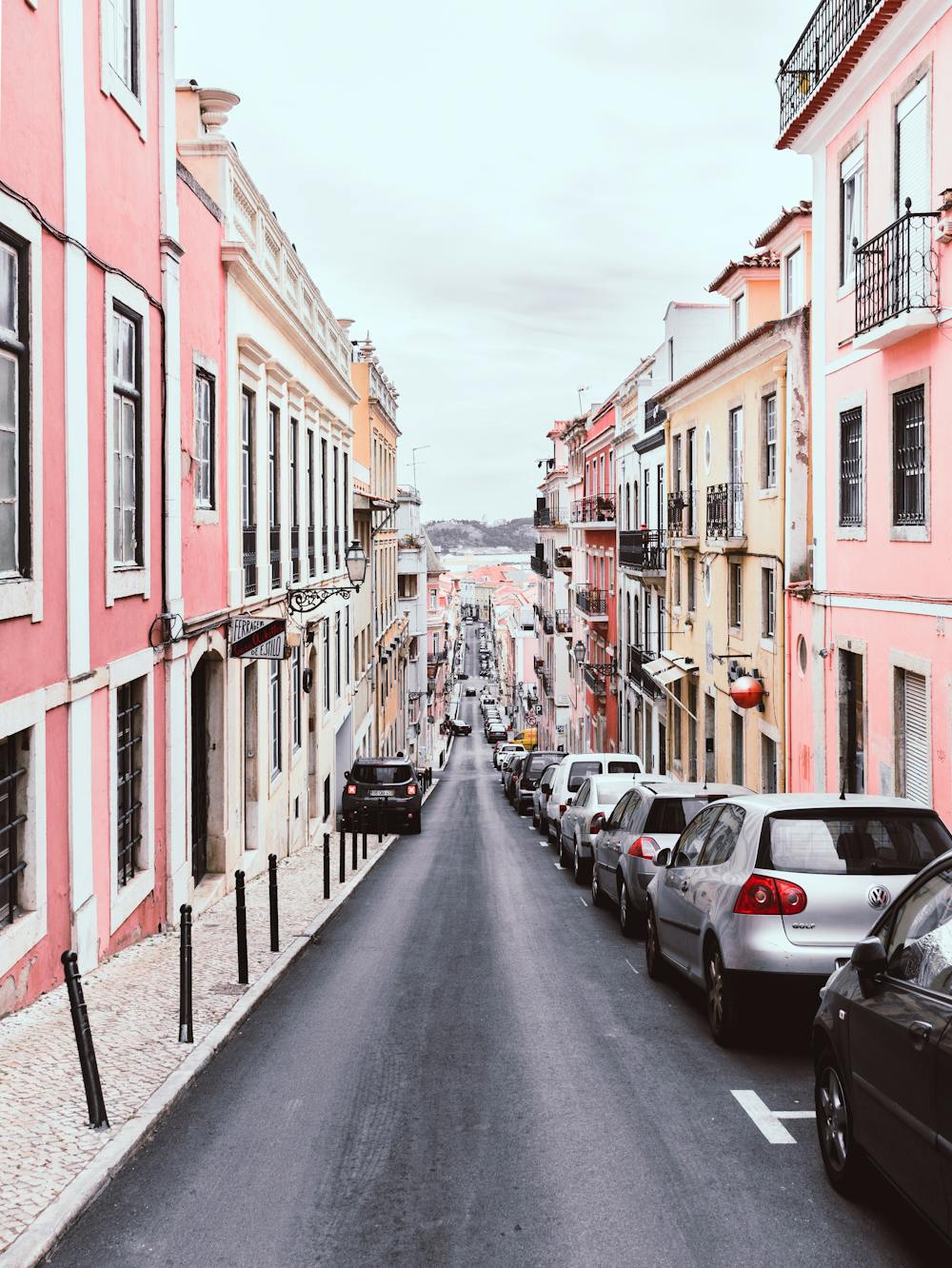 The roads in Portugal
The roads in Portugal are fine for driving. The traffic rules and signs do not differ much from those in the rest of the United States or Europe, and the main roads are good. On secondary roads, however, it is better to be aware of bumps, potholes, and holes in the road surface. If you deviate from the usual roads, you will encounter unpaved and very narrow roads.
Tip
The green lanes you may encounter on freeways are reserved for cars with an electronic toll system (more on this below).
How can you pay tolls in Portugal?
Almost all rental cars in Portugal are equipped with an electronic toll system. In addition, you have to pay the toll charges. The local rental company will charge the bill to your credit card.
In another article on our website, you can read about different ways to pay tolls and more important things to know about tolls in Portugal.
Traffic rules in Portugal
The traffic rules in Portugal are pretty much the same as in the rest of Europe. However, some rules are good to know. We shared them below:
The speed limit for passenger cars
The following speed limits apply in Portugal:
On freeways 75 mph/120 kph;
On freeways 62 mph/100 kph;
Outside built-up areas 56 mph/ 90 kph;
Inside built-up areas 31 mph/ 50 kph.
For the Portuguese themselves, these speed limits do not seem to apply. Do not be rushed by tailgaters and unexpected overtaking maneuvers, this is the Portuguese driving style. And if they give you a light signal, this does not mean you can go for it: they want to go for it themselves.
Handsfree calling
Hands-free calling is only permitted if you use a headset suitable for use in one ear.
Overtaking
It is only permitted to overtake on the left. You may pass a stationary streetcar only if there is a speed bump.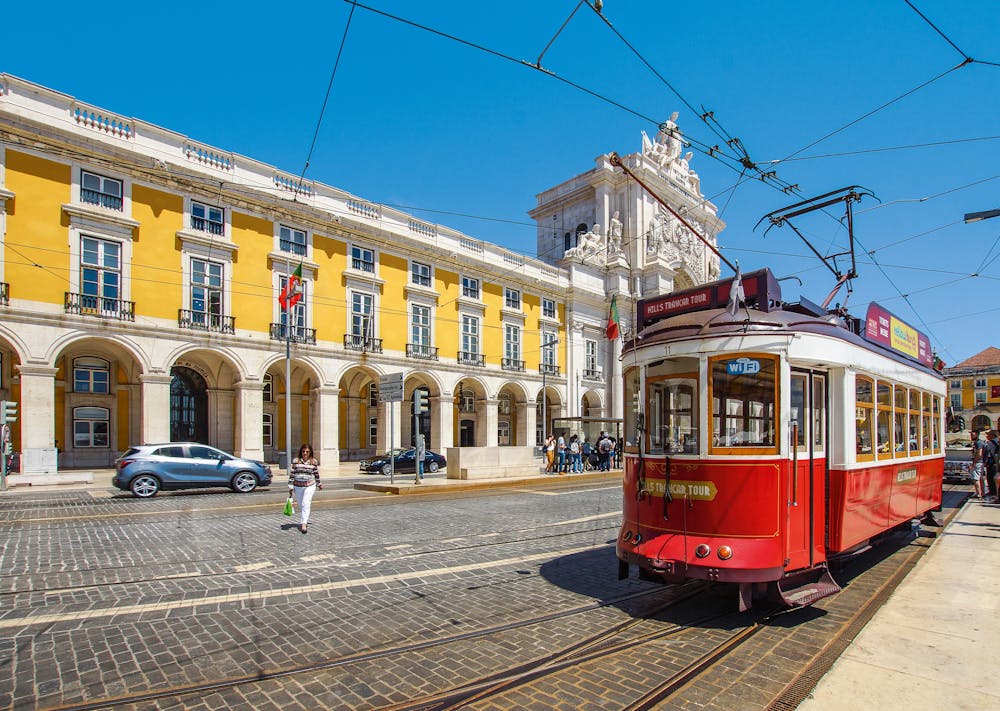 Parking
In Portugal, it is not permitted to park on the left side of the road (i.e., against the direction of travel).
Children up to 12 years of age
Children under 12 years of age who are smaller than 1.35 meters may only sit in the back of the car. They must then sit on an approved child seat or an approved booster seat with safety belts.
Alcohol on the road
A maximum blood alcohol level of 0.5 grams per liter is allowed in Portugal, provided you have had your driver's license for more than three years. Even though you can have a bit of alcohol in your system, driving under the influence of narcotics is completely prohibited.
Fuel in Portugal
The cheapest way to fill up in Portugal is usually at gas stations that belong to a supermarket. At all petrol stations, you can generally pay with a debit or credit card.
Tip
When filling up, do not be mistaken about the fuel, as the names are quite similar. For example, gasoline is gasolina, and diesel is gasóleo.
Which car should you choose for your vacation in Portugal?
For a vacation in Portugal, basically any model is suitable, although we used a more compact model for our vacation. Why? We explain that below with the help of some models.
When you travel with more than four people who all have their own suitcase, you can't avoid renting an Mpv.
An SUV gives comfort while driving. If you know in advance that you will be visiting small towns during your vacation, ask yourself if this car is the best choice.
If you are alone or with two people, then a small or compact car is perfect for your vacation in Portugal.
Of course, a small compact car can also come in the form of a convertible.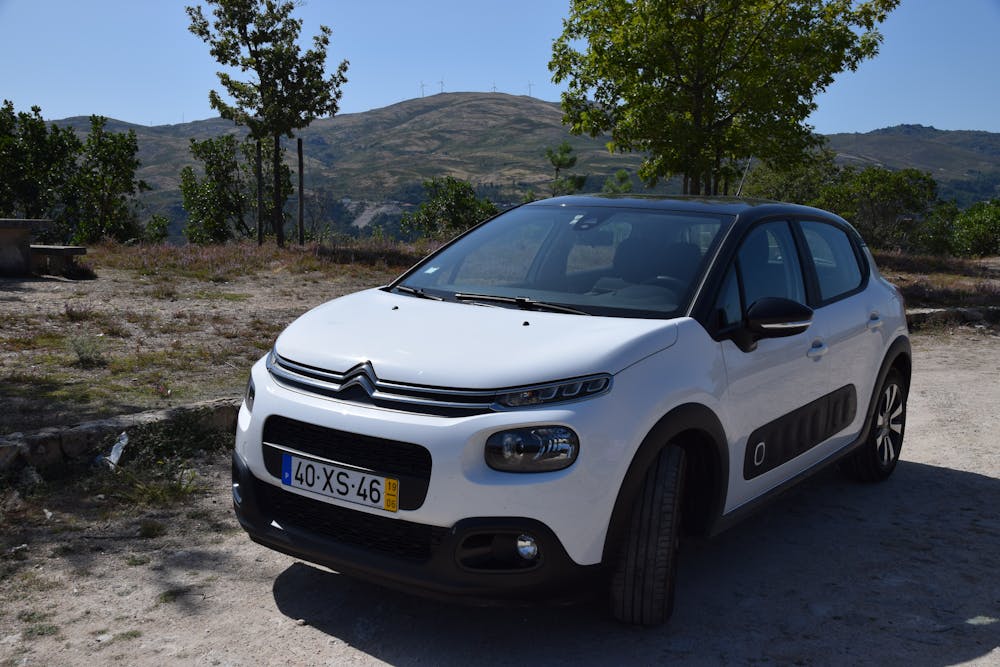 What is the price of a rental car in Portugal?
Ideally, you want to rent a car in Portugal at a good price. Of course, the cost of a rental car depends on your needs and wishes. Road Trip Car has conducted broad research into the costs and conditions of rental companies.
In our research, we compare rental cars that are fully insured and have a deductible of €0. The rental period was 14 days in low season, and the rental location was Faro.
Note! The rental prices below are based on the period before the disruptions in the market. There is no telling yet whether the price level will recover in the coming period. Currently, prices are considerably higher than normal. Keep that in mind when looking for a rental car.
$/€12 per day for a small car, such as a Volkswagen Up;
$/€15 per day for a medium sized car, such as a Renault Megane;
$/€36 per day for a large car, such as a Renault Capture;
$/€54 per day for a MPV, like a Mercedes Vito Mini.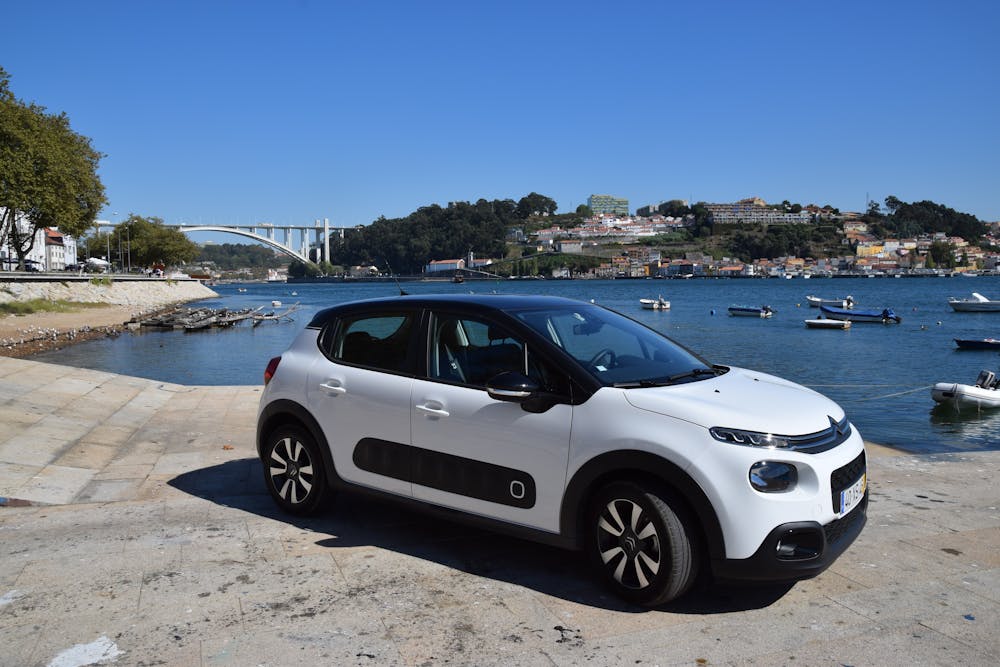 A road trip through Portugal is possible with a one-way rental
Taking a road trip through Portugal is a particularly beautiful vacation experience. Portugal is not very large, so you can explore the country from north to south in 14 days at your leisure.
Handing in the car at another location than where you pick it up is always possible on request before booking. This is called a one-way rental. Sometimes you can do this at no extra cost, but sometimes you'll have to pay a surcharge.
By rental car from Portugal to Spain
During your vacation in Portugal with the rental car, can you also visit Spain and return the car in Portugal?
All rental companies involved in our research allow this.
Among the rental companies we researched, there is one that allows you to return the car in Spain: Tui Cars. But, again, you have to request this before booking.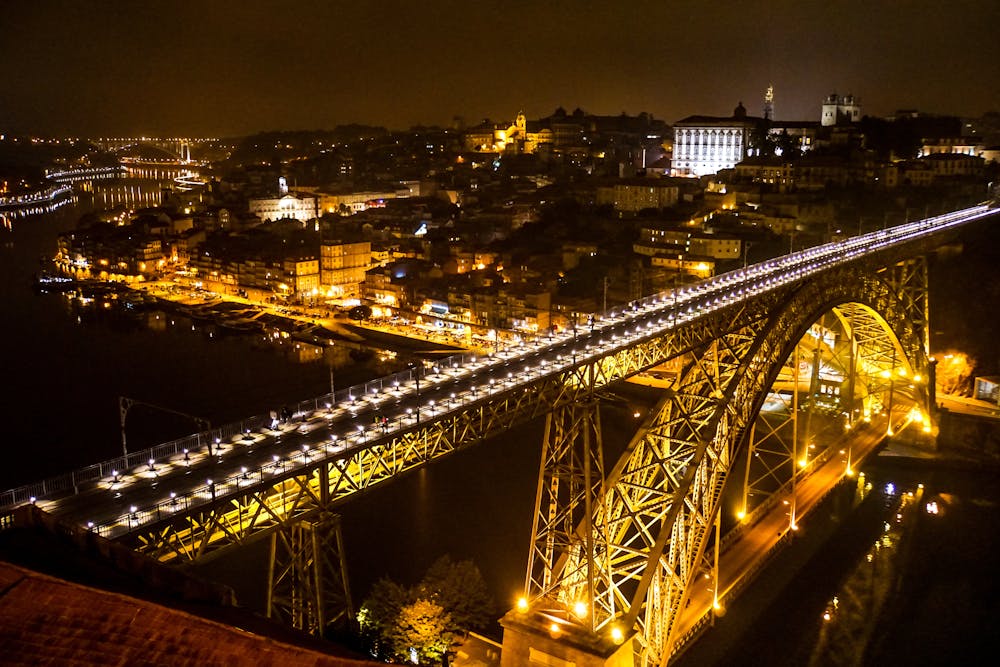 Where to rent a car in Portugal?
It is advisable to book a car online and well before your vacation starts in Portugal. Which rental company you choose depends on what kind of car you want to rent and what insurances you consider are important.
Road Trip Car has shared on another page all the tips we have for you about renting a car in Portugal.
Where are you going in Portugal?
Most people going to Portugal will land at Porto airport, Faro airport, or Lisbon airport. From there, you can start your tour or your transfer to your hotel.
Would you like to use the rental car throughout your vacation? Then it's cheaper to take the car directly from the airport. The rental company will bring you to their office with a shuttle bus. There is no extra charge for this.
Rent a car in Porto
Porto is a good location to rent a car for your day trips or to start your tour. It is a major tourist city in the region, giving you ample choice of rental cars. Most rental companies are located near the airport and usually organize a free shuttle for you between the airport and their offices. But the city of Porto and its region also have local branches of their rental offices. This is very convenient if you want to rent a car for some day trips during your vacation.
Want a cheap and hassle-free car rental in Porto that suits your needs? Use the handy overview of our research on car rental agencies in Portugal.
Rent a car in Faro
Faro is the biggest tourist attraction in the Algarve. Want to see more than the hotel chains in the west of the Algarve? Then be sure to rent a car and go explore the beautiful nature and original Portugal. You can even hop across the border and visit nearby Seville in Spain, for example.
Do you want a cheap and hassle-free car rental in Faro that suits your needs? Use the handy overview of our research on rental companies in Portugal.
Rent a car in Albufeira
Even when you're on vacation in Albufeira, you are in a beautiful central location from where you can explore Portugal further. So let yourself be surprised and go exploring. Who knows? You might decide to go on a road trip to Portugal for your next vacation.
Do you want a cheap and hassle-free car rental in Albufeira that meets your needs? Use the handy overview of our research on rental companies in Portugal.
Car rental companies and experiences
You probably want to make the best choice for a rental car in Portugal. Road Trip Car is constantly researching rental companies and has created this handy overview. This will make it easier for you to find a good rental car. We select companies that rent in Portugal on experiences, scores, prices, options, and conditions, among other things.
With some rental companies, we have read more often about bad customer experiences than with other companies. Do not be put off by this at first. People are usually quick to post bad reviews when the problem could easily have been avoided.
Sometimes there are rental companies with a particularly large number of negative reviews. We advise against renting a car from such companies. If you do, we recommend paying extra attention and observing all the tips.
Our article on the most important tips for carefree car rental, including checklist will help you minimize the chance of an unpleasant experience.
Information per rental company can be found on our rental companies page. This page will help you easily choose which company you want to rent a car from in Portugal.