What specific traffic rules should you take into account in Portugal? How do you pay the toll in Portugal? How many glasses of port wine can you enjoy during dinner if you still have to drive? If you want to enjoy a carefree vacation, it is important to be aware of these things.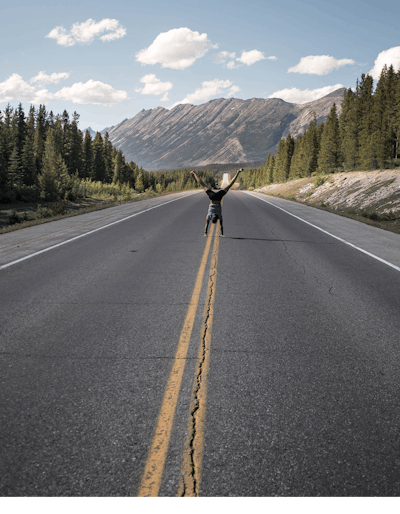 Planning to rent a car in Portugal?
Use the Road Trip Car online platform to find car rental companies best suited for your trip.
start search
The roads in Portugal
Driving in Portugal is easy to do. The traffic rules and signs do not differ much from those elsewhere in Europe, and the main roads are good. However, on secondary roads, it is better to be aware of bumps, potholes, and holes in the road's surface. If you really go "off the beaten path," you will encounter unpaved and very narrow roads.
The green lanes you may encounter on freeways are for cars with an electronic toll system (more about that below).
How can you pay tolls in Portugal?
Virtually all rental cars in Portugal are equipped with an electronic toll system. The rental fee for this is between $/€1.50 and $/€2.10 per day with a maximum of €18.50 to €21 per rental period. In addition, you have to pay the toll charges. The local rental company will charge the bill to your credit card.
Curious to learn more about tolls in Portugal? Road Trip Car has gathered the information for you on another page about ways to pay tolls and more things about tolls that are important.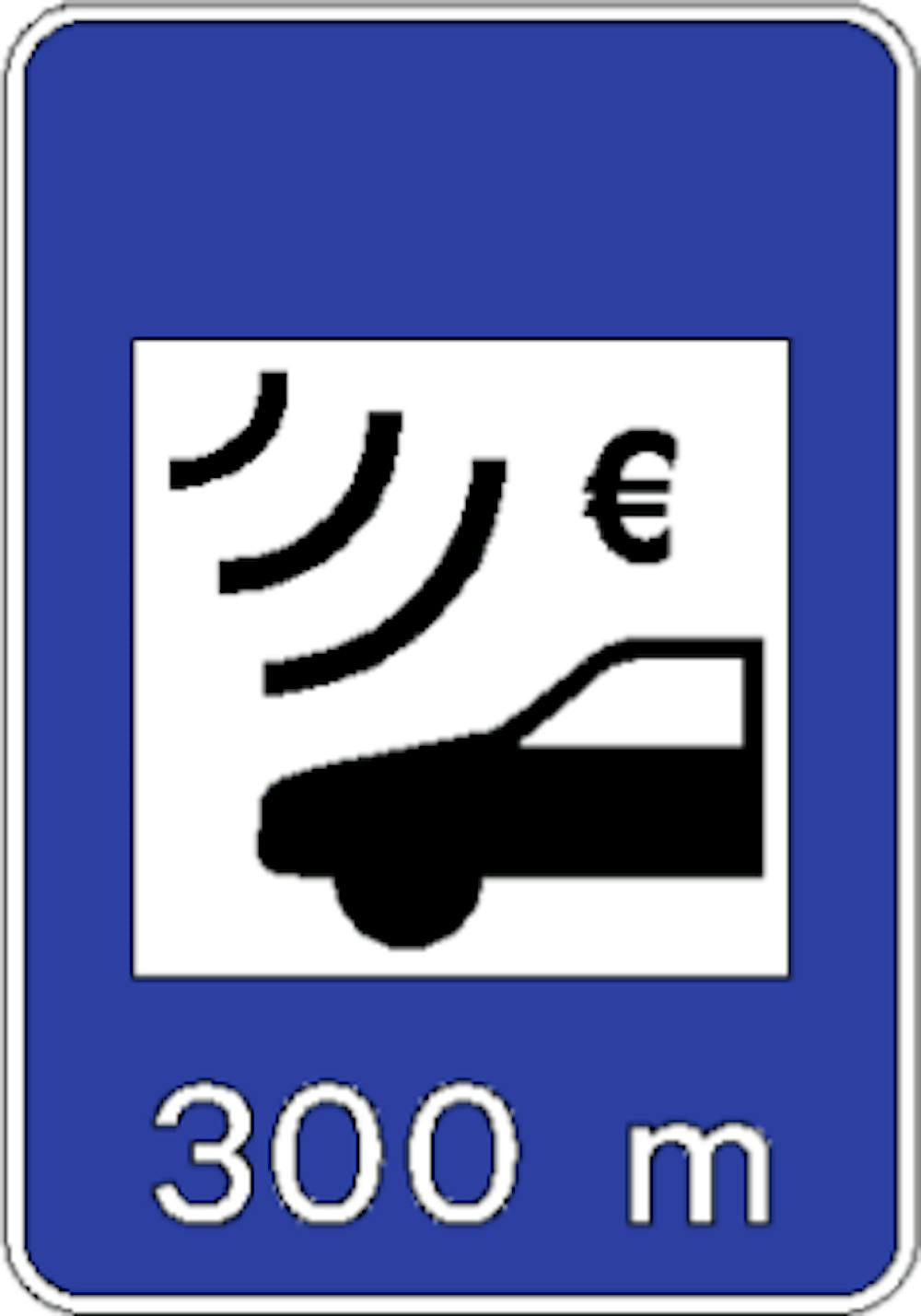 This sign indicates that you are entering an electronic toll road
Traffic rules in Portugal
Traffic rules in Portugal are pretty much the same as in the United States and in the rest of Europe. Still, some rules are good to know before you set out in a rental car.
The speed limit for passenger cars
The following speed limits apply in Portugal:
On freeways 75 mph/120 kph
On freeways 62 mph/100 kph
Outside built-up areas 56 mph/ 90 kph
Inside built-up areas 31 mph/ 50 kph
For the Portuguese themselves, these speed limits do not seem to apply. Don't be rushed by tailgaters and unexpected overtaking maneuvers; this is the Portuguese driving style. And if they flash their lights at you, it does not mean you can go ahead: they want to go ahead themselves.
Hands-free calling
Drivers are allowed to use a cell phone only if they use a headset suitable for use in one ear. A headset with two earpieces with only one in it is not permitted.
Overtaking
You are only allowed to overtake on the left. You may pass a stationary streetcar only if there is a speed bump.
On two-way roads, a so-called "alternate lane" is sometimes used. You recognize this lane by double stripes on both sides. These lanes can be used by traffic in both directions. Matrix signs above the road indicate which direction of traffic is allowed to use that extra lane at that moment. You are required to use your car's headlights (dipped headlights), including during the day.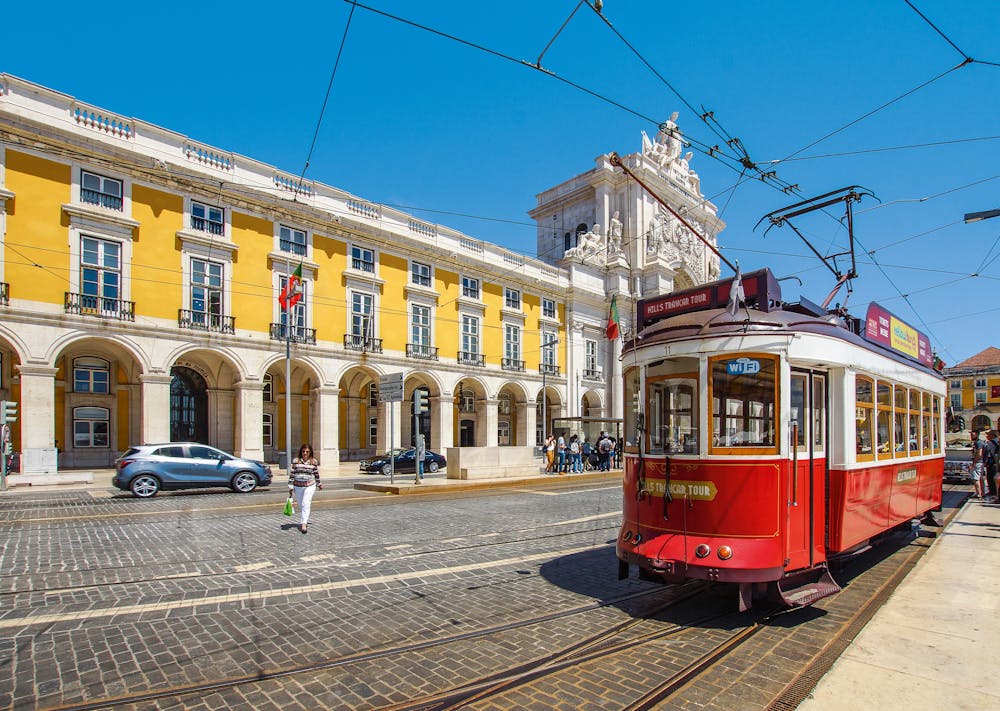 Parking
In Portugal, it is not permitted to park on the left side of the road (that is, against the direction of traffic). In large cities, there is paid parking in the city center, mostly in parking garages.
In the blue-marked zones, you can park with a parking disc. A parking disc is a blue colored disc that has all the times of day written on it like a clock. You have to set the parking disc for the time you arrived. You can usually park for free for two hours with this parking disc. You can pick it up at a police station if it is not in your rental car.
Children under 12 years of age
Children up to 12 years of age who are smaller than 1.35 meters may only sit in the back of the car. They must then sit on an approved child seat or booster seat with safety belts.
Children under three may be transported in the front seat under certain conditions: against the direction of travel and in an approved child seat.
Alcohol on the road
A maximum blood alcohol level of 0.5 grams per liter is allowed in Portugal. On average, that works out to about two glasses of beer, wine, or whiskey. If you have had your driver's license for less than three years, it is illegal to drive a car if the blood alcohol level exceeds 0.2 grams per liter. Driving under the influence of narcotics is completely prohibited.
Refueling in Portugal
The cheapest petrol in Portugal is usually at petrol stations that belong to a supermarket. At all gas stations, you can generally pay with a debit or credit card. If the petrol station is closed, a payment machine is often available. Keep in mind that foreign bank cards and credit cards are not always accepted at the payment machines.
When refueling, do not be mistaken about the fuel. The names are quite similar. For example, petrol is gasolina, and diesel is gasóleo.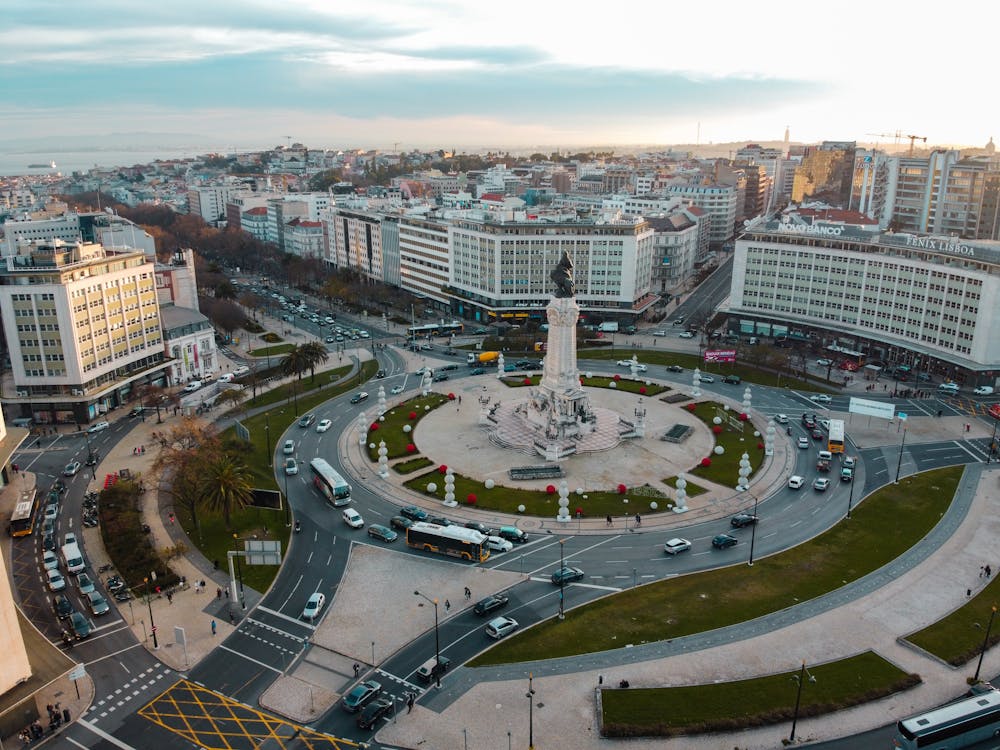 Roundabout in Lisbon
Which car do you choose for your vacation in Portugal?
For a vacation in Portugal, basically any model is suitable, although we used a more compact model for our vacation. Why? We will explain that below with a number of models.
If you are traveling with more than four people who also all have their own suitcase, you can't avoid renting an Mpv. Do not automatically assume that all people and the number of suitcases will fit in every van. You can play it safe by checking in advance in a garage in your homecountry the interior space of the model you choose;
An SUV provides comfort while driving. If you know in advance that you will be visiting small towns during your vacation, ask yourself whether this car is the best choice. The inner roads and the roads in the old towns are often very narrow, requiring difficult maneuvers with oncoming traffic. You can partly avoid this by parking outside these towns;
If you are alone or with two people, a small or compact car is perfect for your vacation in Portugal. Even if four of you want to make some trips from the hotel, these models are very satisfactory. During our vacation in Portugal, we enjoyed our small car a lot on the narrow mountain roads and narrow streets in the villages;
Of course, a small compact car also comes in the form of a convertible. Exploring the surroundings with for example the nice Fiat 500 adds an extra sense of freedom to your vacation.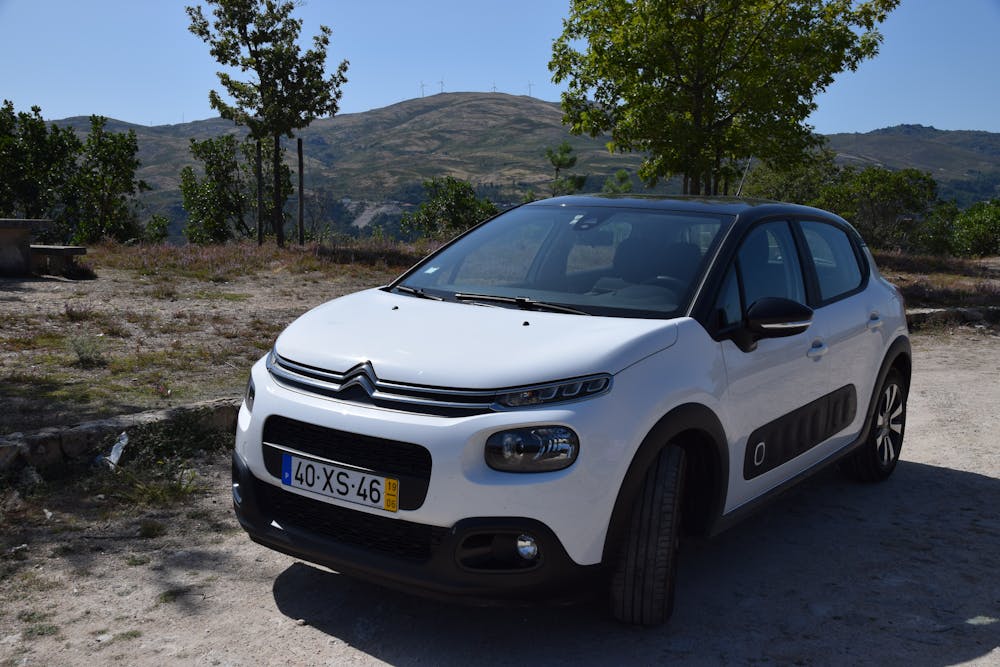 What is the price of a rental car in Portugal?
Ideally, you would like to rent a car in Portugal at a good price. Of course, the cost of a rental car depends on your needs and wishes. Renting cheaply is nice, but often there are hidden costs that make you spend more money in the end.
Road Trip Car has conducted a broad investigation into the costs and conditions of rental companies.
In our research, we compared rental cars that were fully insured and had a €0 deductible. The rental period was 14 days in low season, and the rental location was Faro.
Here are the costs for a rental period of 14 days for a rental car in Faro from the cheapest rental company with all-inclusive insurance:
Notice! The rental prices below are based on the period before the disruptions in the market. There is no telling yet whether the price level will recover in the coming time. Currently, prices are considerably higher than normal. Keep that in mind when looking for a rental car.
$/€12 per day for a small car, such as a Volkswagen Up;
$/€15 per day for a medium-sized car, such as a Renault Megane;
$/€36 per day for a large car, such as a Renault Capture;
$/€54 per day for an Mpv, such as a Mercedes Vito Mini.
The above prices are the results of our research at the time. Prices can vary greatly both upwards and downwards, depending on, for example:
How long in advance you book;
In which season the rental is;
Whether an airport location surcharge applies;
The age of the drivers.
Always be wary of offers that are very different from others under the same conditions.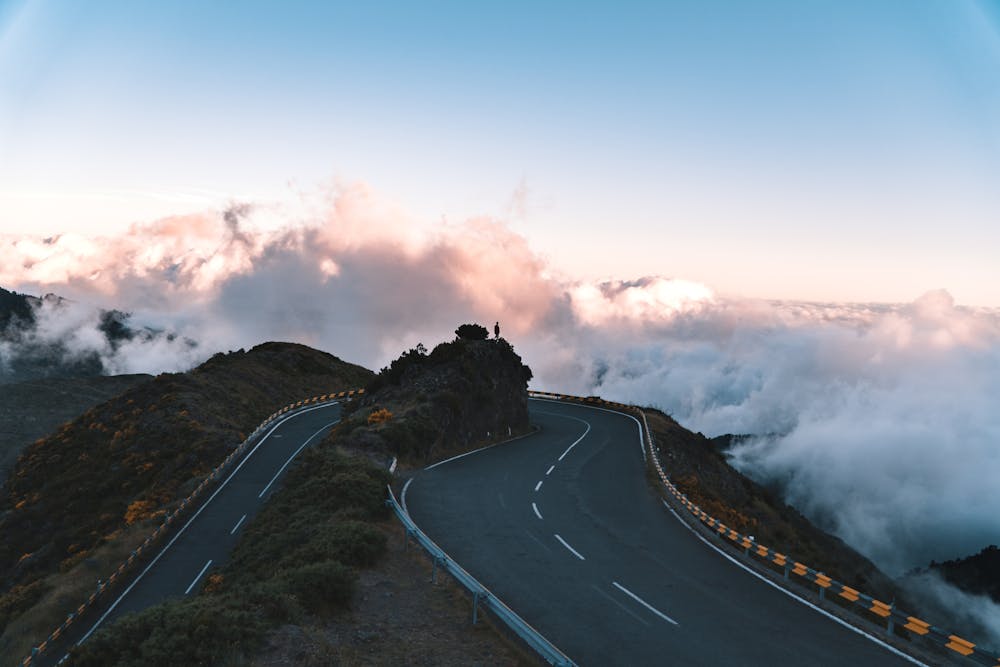 One-way and border crossing
Making a road trip through Portugal possible with a one-way rental
Taking a road trip through Portugal is a particularly beautiful vacation experience. Portugal is not very big, so you can explore the country from north to south in 14 days. With all major car rental companies, it is possible to return the car at a different location than where it was picked up.
This so-called one-way service is always possible upon request before you book. Sometimes this is at no extra cost and sometimes with a surcharge of between $/€100 and $/€200.
Among the rental companies we researched, there is one that allows you to return the car in Spain: Tui Cars. Again, you need to request this before booking.
By rental car from Portugal to Spain
Can you visit Spain during your Portuguese holiday with your rental car and return the car in Portugal? No problem!
All rental companies involved in our research allow this if requested in advance. Not every car has the correct papers for crossing the border. When you make your request in time, the car rental company can reserve a suitable car for you.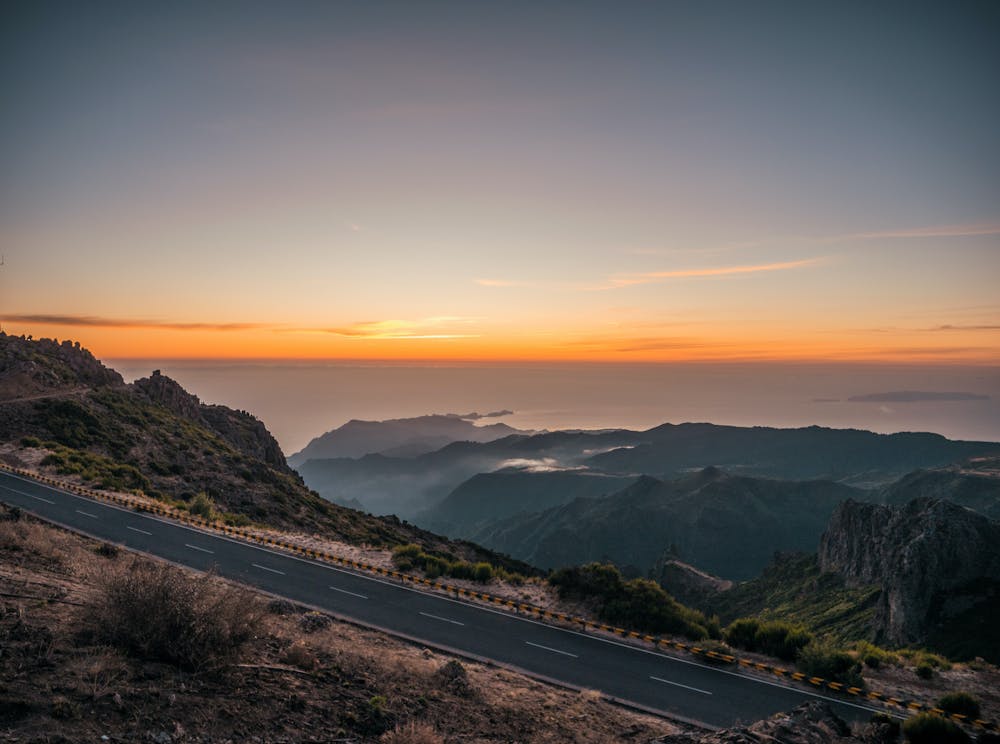 Where to rent a car in Portugal?
Portugal is one of the most favorite countries in Europe to visit and rent a car for your vacation. And it's growing, especially as more and more people discover Portugal as a destination for a road trip.
You'll find car rental offices at every airport. Want to make sure that a car of your choice is available? And is it important to you that you don't sign a pricey rental agreement that includes being under- or over-insured?
If so, it is advisable to book a car online and well before your vacation begins in Portugal. Most major rental companies rent out cars in Portugal. Which rental company you choose depends on what kind of car you want to rent and which insurances you consider to be important.
Which rental companies can I go to?
Now that you are aware of our tips, you probably want to get on the Portuguese roads as soon as possible with the perfect rental car. At Road Trip Car, we have made this a lot easier for you.
With our online tool, you can compile a list of rental companies where you can rent a car with your needs and wishes. Within minutes, you'll have found the ideal rental company.