Spain is a country you can experience in many different ways with a rental car: a day sightseeing, a city trip, or an adventurous road trip. Road Trip Car helps you find the right vehicle for all types of vacations and trips. We share with you in this article about age and driving license requirements, insurance, and credit card, and we give you useful tips to rent a car in Spain. Through our easy-to-use tool, you can easily find the right rental car.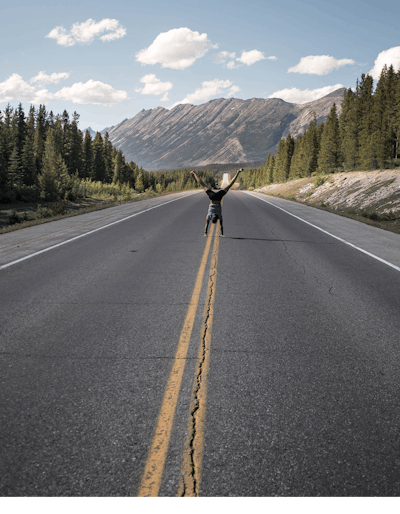 Planning to rent a car in Spain?
Use the Road Trip Car online platform to find car rental companies best suited for your trip.
start search
From what age can you rent a car in Spain?
What kind of car you can rent in Spain and what you pay for it depends on your age. If you have a valid driving license, you can rent a car in Spain from the age of 18. Until you turn 25, however, there are some conditions:
18 to 21 years old
There are rental companies where you can rent a car when you are 18, 19, or 20 years old. But the number of models you can choose from is still very limited. You will also be charged a young driver surcharge in addition to the rental price.
21 to 25 years old
From 21 years of age, you have a lot more options. You can rent almost any model from any rental company. However, you may have to pay a surcharge.
From 25 years of age
You can rent a car anywhere in Spain from the age of 25. However, some rental companies charge an age supplement from the age of 70 or 75 for certain models.
We have written a separate article with all the information on what age you can rent a car in Spain.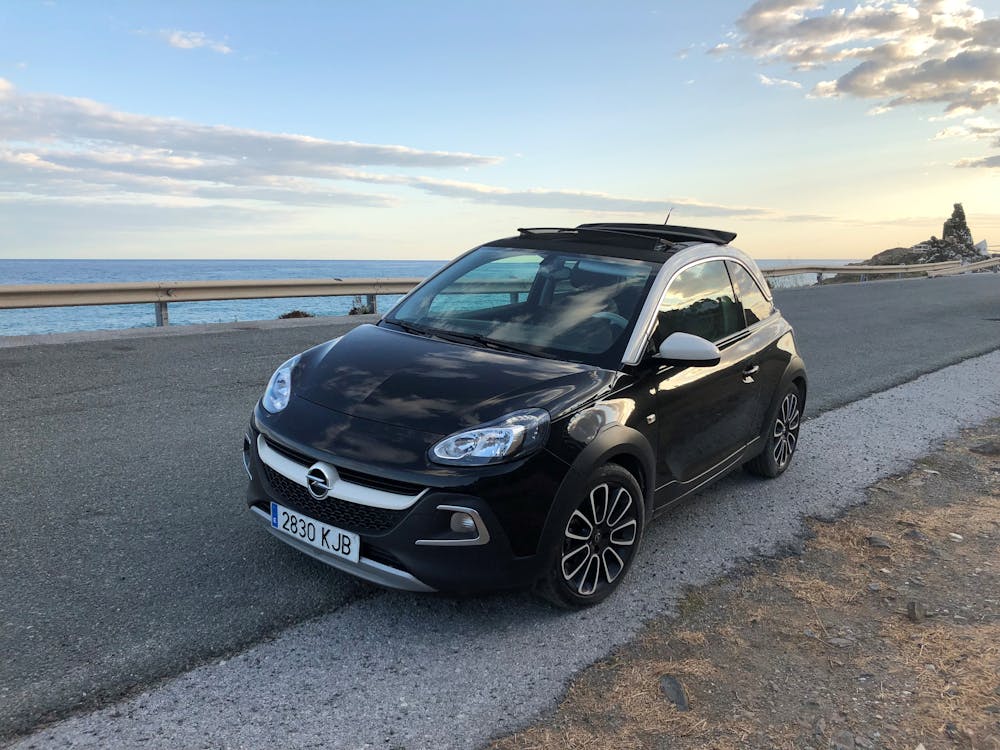 What documents do you need to rent a car?
If you want to rent a car in Spain, you need the following documents no matter what your age is:
A valid driver's license that you've held for at least a year, sometimes two years;
A valid passport or identity card;
A credit card.
You will also need an international driving license if you live outside the EU (European Union).
Rent a car in Spain without a credit card
It is hardly possible to rent a car without a credit card. Few rental companies allow this. The only rental company we found where you can rent without a credit card requires that you pay a surcharge. There are also limited models available to you. Road Trip Car has researched the various options.
We have described in more detail how it works to rent a car in Spain with or without a credit card in another article on our website.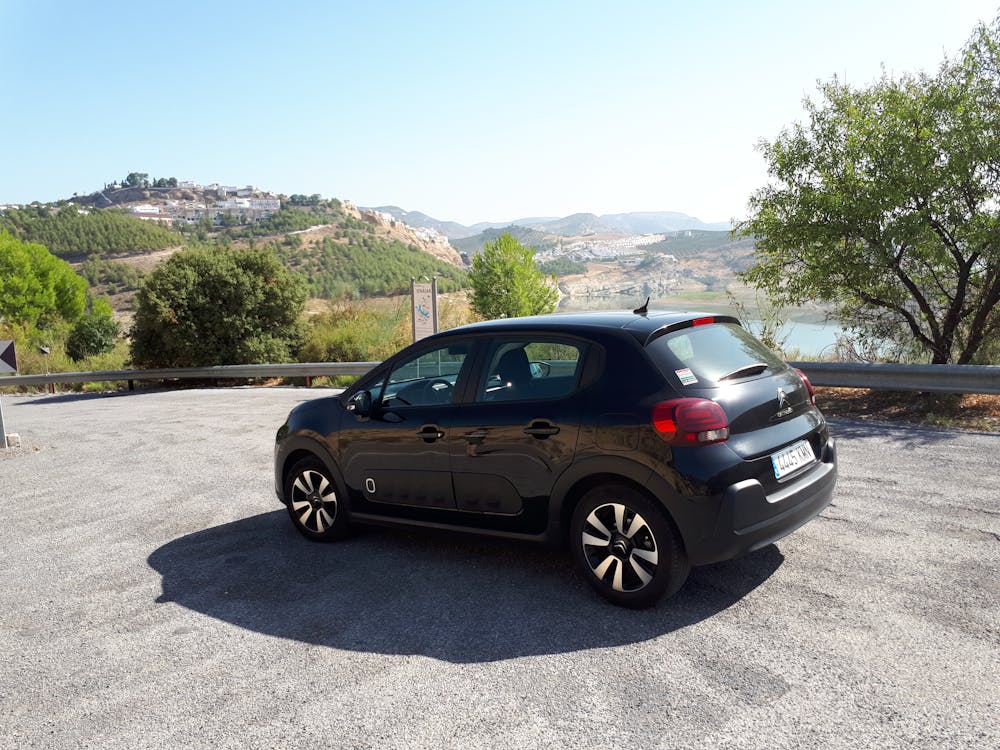 How do you insure your rental car in Spain?
When renting a car, choosing insurance is the most difficult part for many people. It makes a difference if you know which insurances you can choose and what to look out for. We describe how you can get all-inclusive car insurance without hassle and uncertainty. We also explain some of the individual insurances.
All-inclusive insurance
We usually rent our cars without being liable for damages and theft: an all-inclusive insurance. We often choose Sunny Cars because they offer all-inclusive/all-risk insurance as standard. In our easy-to-use tool, you can see which other rental companies also offer all-inclusive insurance.
Many rental companies now offer this insurance. Nonetheless, it is still important to read the terms and conditions carefully because the all-inclusive coverage is not the same for every company.
No all-inclusive insurance? We list below which insurances are usually available when renting a car.
CDW (Collision Damage Waiver)
With this insurance, damage due to collisions and accidents is extended to include damage due to vandalism and theft. You are still required to pay a deductible.
TPI (Third Party Insurance)
This insurance, which is also required by law in Spain, covers civil liability (third-party liability). This insurance coverage is not always high enough. So, in that case, you can choose an additional insurance (ALI).
ALI (Additional Liability Insurance)
This is an extension to the TPI that you can take out if the TPI does not provide sufficient coverage. The deductible is still required here.
TP (Theft Protection), also called THW (Theft Waiver)
This insurance covers damage caused by theft. With Super TP, the deductible is waived (almost) completely.
PAI (Personal Accident Insurance)
This insurance pays out to the car's occupants in case of injury or death.
The insurances described above are the most common. Rental companies will often offer you extra insurances that are in addition to the normal insurances that you purchase. This is because, often, insurances don't include everything that you want/need.
Want to know more about insurance when renting a car in Spain? We have written a more extensive article on this so you can choose the right options for your trip.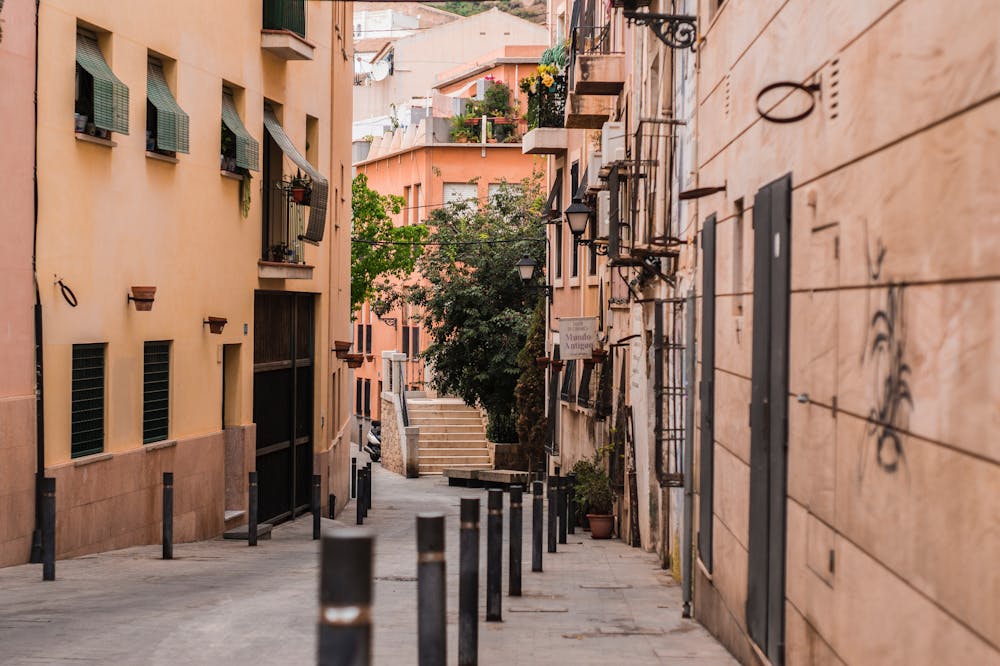 What should you pay attention to when you rent a car?
Below we give you the best tips for renting a car in Spain. We also share with you essential information you should always remember when renting a car. Along with that, Road Trip Car has written a separate article on car rental tips in general and created a handy checklist for you.
Which car should you choose?
A smaller car with a powerful engine if you want to explore the area and visit the villages that are near your main holiday destination in Spain;
An SUV will give you a lot of pleasure during a tough road trip;
A convertible for a trip along the coast in spring;
A car with lots of space if you are traveling with family or friends plus luggage;
And a van with a powerful engine will give you a great travel experience if you are going on a road trip with four people or more plus luggage.
Where to rent a car in Spain?
It is best to rent a car in Spain online and well before your vacation begins. Most major rental companies rent out vehicles in Spain. Which rental company you choose depends on what kind of car you want to rent and what insurances you consider to be important.
For your convenience, we have researched several rental companies to find the ones that are the best and fit most people's wants and needs. On our online car rental platform, you will find the results of our research in a handy overview.
Blood-alcohol level and other important traffic rules in Spain
The maximum permitted blood-alcohol level for experienced drivers in Spain is set at 0.5 grams per liter;
Try to pay any fine within 20 days so that you can get the 50% discount;
A general rule in Spain dictates that you must always be in control of the car while driving;
Wearing a headset is prohibited;
Drivers from the right have the right of way at an intersection;
In cities, park in parking lots because it is not always clear where you are allowed to park;
It is not allowed to park against the direction of traffic;
In case your car breaks down, always put on a safety vest and use a warning triangle;
Children under 136 cm are not allowed in the front seat;
You are usually not allowed to enter environmental zones with a rental car;
Keep 1.5 meters distance when passing cyclists.
Crossing borders with a Spanish rental car
Crossing the border is often possible with a rental car from Spain. Read the terms and conditions of the rental company to be sure it is possible with the car your choose.
One-Way: Return the rental car to another location
During the booking process, you can specify if you want to return the car to a different location. You will then be charged a one-way rate. The rate depends on the distance between the two locations. Contact the rental company by phone in advance to get a quote.
What is the price of a rental car in Spain?
The price of renting a car depends on your requirements. Renting cheaply is nice, but often there are hidden costs, so you end up spending more money. Road Trip Car has done research to give you an estimate of the costs.
In our research, we compared rental cars that are fully insured and have a €0 deductible. The rental period was ten days, and the rental location was Malaga. The list below is only an estimate. During busy periods, costs will be higher. A different rental location may also affect the price.
The cost, for a rental period of 10 days, for a rental car in Malaga, Spain, from the cheapest rental company with all-inclusive insurance is:
Note! The rental prices below are based on the period before the disruptions in the market. There is no telling yet whether the price level will recover in the coming period. Currently, prices are considerably higher than normal. Keep that in mind when looking for a rental car.
$/€14 per day for a small car, such as a Ford Ka;
$/€19 per day for a medium car, such as a Ford Focus;
$/€27 per day for a large car, such as an Opel Zafira Minivan;
$/€52 per day for a minivan or large SUV, such as a Seat Alhambra.
Be wary if you come across an offer that is very different from these prices.
Renting a convertible
It is great to drive around in a country like Spain in a convertible. Of course, the cost of renting will be a bit more than any other car, but you will have a unique experience. We list on our online rental car platform where you can go to rent a cool convertible!
Road Trip Car has collected even more tips for renting a car and driving in Spain.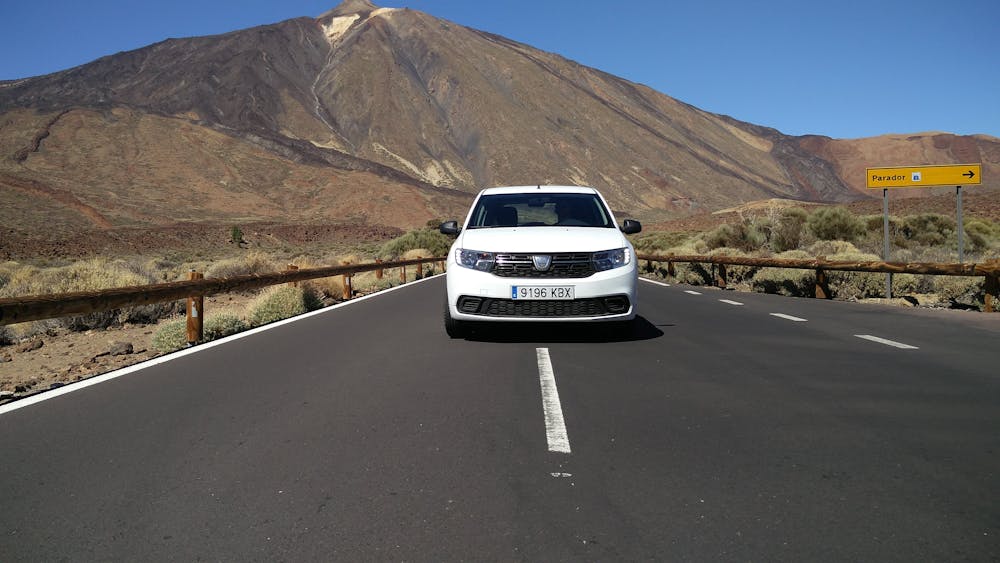 Car rental companies and experiences
You want to make the best choice for a rental car in Spain. Road Trip Car is constantly researching rental companies. You can see all of your options with our easy-to-use tool. This will make it easier for you to find a good rental car. We select companies that rent in Spain on experiences and scores, prices, options, and conditions, among other things.
We often read about bad customer experiences with some rental companies more than with other companies. Do not be put off by this at first. People are quick to post bad reviews when the problem could have easily been avoided.
Sometimes there are rental companies with a particularly large number of negative reviews. We advise against renting a car from such companies. If you do, we recommend paying extra attention and observing all the tips.
Our article on the most important tips for carefree car rental, including a checklist, will help you minimize the chance of an unpleasant experience.
Information per rental company can be found on our online rental platform. This way, you can choose, at a glance, which company you want to rent a car from in Spain.